Bangladesh PM Open for Talks if Unrest Ends
TEHRAN (Tasnim) - Bangladesh's prime minister, who insists her election victory is legitimate, said that her opponents had to abandon 'terrorist activities' before she would talk to them.
January, 07, 2014 - 12:51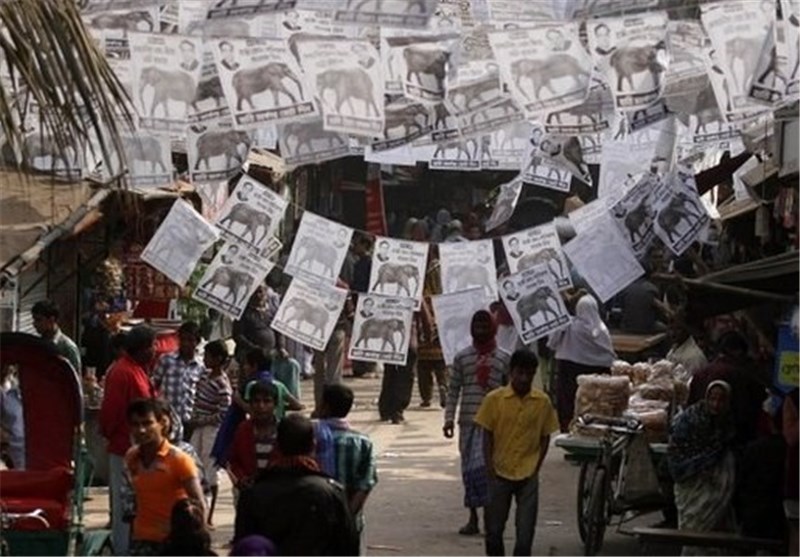 In an address to media at her house in Dhaka on Monday, Sheikh Hasina denied there was a crisis in the country and that people had voted in line with democracy and the constitution.
Hasina's ruling Awami League party had on Sunday won one of the most violent elections in the country's history, marred by street fighting, low turnout and a boycott by the opposition that made the results a foregone conclusion.
The political gridlock plunges Bangladesh deeper into turmoil and economic stagnation, and could lead to more violence in a deeply impoverished country of 160 million.
Hasina said the boycott by the main opposition Bangladesh Nationalist Party should "not mean there will be a question of legitimacy."
"People participated in the poll and other parties participated," Hasina told reporters in her first comments since the elections.
The BNP refused to take part in the polls after Hasina rejected its demands to stand aside and allow the elections to be organised by a neutral caretaker government, Al Jazeera reported.
The prime minister said she had offered BNP leader Khaleda Zia the chance to join an interim cross-party government ahead of the vote.