Iran Renews Support for Iraq's Counter-Terrorism Efforts
TEHRAN (Tasnim) – Tehran will continue to support Baghdad in its efforts to fight terrorists, Iran's foreign ministry spokeswoman reiterated, and hoped that the Iraqi government would succeed in stemming the tide of terrorism and extremism in the Arab country.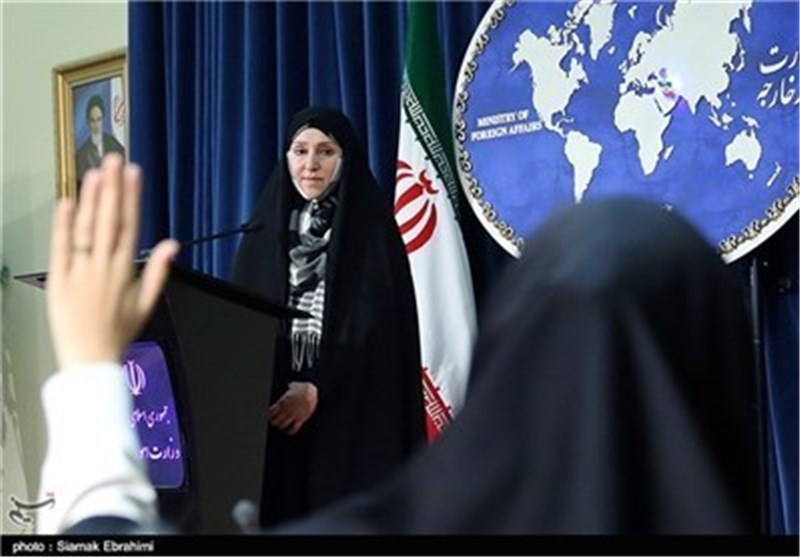 "The Islamic Republic of Iran has supported the Iraqi government's measures to battle against terrorism and extremism, and will continue to give such support," Marziyeh Afkham said in her weekly press conference here in Tehran Tuesday.
Describing Iraq as a "good example of democratic processes" in the recent years, the Iranian spokeswoman called on all Iraqi tribes, sects and figures to take into account such a good position of their country, and expressed the hope that Baghdad's drastic measures to tackle terrorism would meet with success.
She also urged the global community to take "equal and non-discriminatory steps" in the fight against extremism, and added, "We endorse the Iraqi government's measures for safeguarding that country's national unity."
Afkham, however, dismissed as untrue the reports on cooperation between Iranian and US forces in Iraq in a bid to fight terrorism in the Arab country.
In relevant comments on Sunday, Deputy Chief of Staff of Iran's Armed Forces Brigadier General Mohammad Hejazi had ruled out the possibility of any military assistance to Iraq that might include a joint operation with the US forces.
The commander had announced that Iran is prepared to help Iraq confront terrorists if asked by Baghdad, adding that the assistance would be limited to military equipment or consultation.
"Iraq is our friend, and if it needs military equipments or consultation, we will help them (Iraqis) as far as our ability," Hezaji said at the time.
As regards possible plan for the deployment of the Iranian forces, the commander said, "I do not think they (Iraqis) would need manpower. They have enough manpower and, thus, do not need any help in this regard."