Straw Urges Improvement of Tehran-London Ties
TEHRAN (Tasnim) – Former foreign secretary and the head of Iran-Britain Friendship Group in the British parliament, Jack Straw, expressed the group's support for improvement of the two countries' ties within the framework of mutual respect.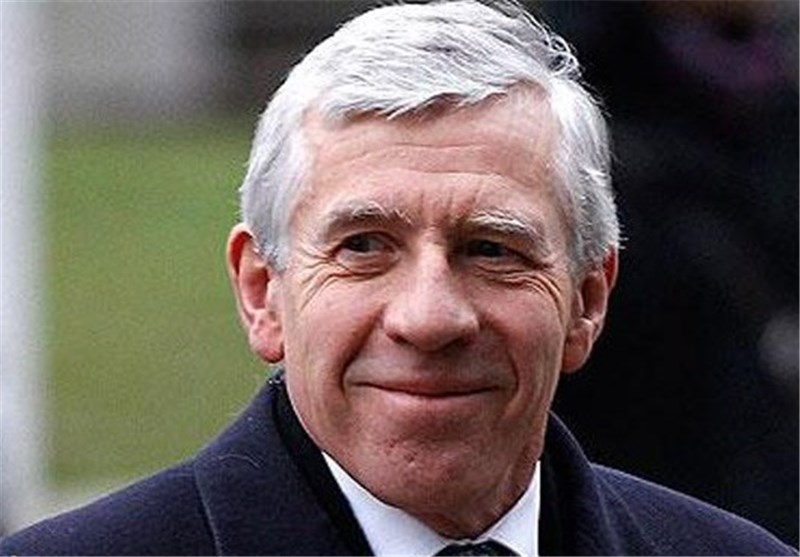 "Britain-Iran Parliamentary Friendship Group has always called for the promotion of bilateral relations, and has opposed the extremist viewpoints on development of Iran's ties with the West," Straw underlined.
He also noted that the two countries' parliaments can play a vital role in the improvement of ties.
The prominent member of the British parliament further pointed to the history of Tehran-London relations, which he said have experienced ups and downs in the past, but made it clear that "efforts are put into improving ties within the framework of mutual interests."
He made the comments in a meeting with a group of Iranian legislators, all members of the Iranian parliament's Iran-Britain Friendship Group, here in Tehran on Tuesday.
Heading a British parliamentary delegation, Straw arrived in Tehran on Monday as part of a broader effort to improve Tehran-London relations.
Iranian lawmakers in the meeting also expressed their views on the prospect of bilateral relations and other issues.
Abbas Ali Mansouri Arani, the head of Iran-Britain Parliamentary Friendship Group in the Iranian parliament, for his part, placed emphasis on the significant role of Tehran and London in the world, and expressed the hope that new horizon would be opened up for development of ties on the basis of mutual respect.
Last December, Britain's new non-resident charge d'affaires to Iran, Ajay Sharma visited Tehran to hold consultations with Iranian officials and reopen Britain's mission in the Islamic Republic.
Sharma was the first British diplomat to travel to Iran since ties between Tehran and London were severed in 2011.
Iran and Britain agreed in October last year to appoint non-resident chargés d'affaires as a first step toward reopening their respective embassies.
The development followed a September meeting between Iranian Foreign Minister Mohammad Javad Zarif and British Foreign Secretary William Hague in New York, during which they discussed ways to improve Tehran-London ties based on mutual respect.