Speaker Urges National Unity, Solidarity in Iraq
TEHRAN (Tasnim) – Iranian Parliament Speaker Ali Larijani underlined the necessity for stronger solidarity among Iraqi political and ethnic groups, and added that Iran supports any move to strengthen Iraqi national unity.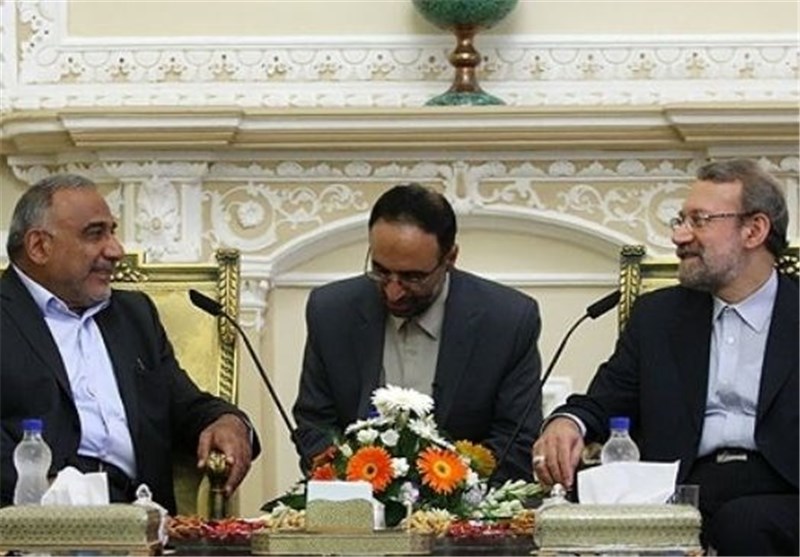 "The current circumstances in the region necessitate further unity and solidarity among the Iraqi political and national parties, and the Islamic Republic of Iran backs any approach in that regard," Larijani said in a meeting with visiting Iraqi lawmaker Adel Abdul-Mahdi.
Supporting sustainable security in Iraq, the territorial integrity of that country, and national unity of the Iraqi nation is top on Iran's foreign policy agenda.
The Iranian parliament speaker meanwhile asked the Iraqi groups, political parties and figures, elites, and ethnic minorities to remain vigilant against plots to undermine the country's unity and solidarity.
Abdul-Mahdi, the former Iraqi vice-president, said all Iraqi political groups support boosting comprehensive ties with Iran, adding that the enhancement of parliamentary relations can open up a new horizon for broader bilateral ties.
The Iranian Foreign Minister Mohammad Javad Zarif, too, had on Tuesday praised the Iraqi government for its efforts to fight terrorism and extremism in the Arab country in a meeting with Abdul-Mahdi.
During the meeting, the Iranian foreign minister commended the Iraqi government for taking decisive action in the fight against terrorism, saying the popular support for counter-terrorism is a sign that the Iraqi nation supports its government.
He also expressed the hope that neighboring Iraq would weather the current conditions through national unity and solidarity.