Iraq PM Urges Al-Qaeda Fighters to Give Up
TEHRAN (Tasnim) - Iraq's Prime Minister Nouri al-Maliki urged all those who joined al-Qaeda and now face a siege by his troops in the western Anbar province to give up their struggle, hinting of a possible pardon if the militants give up the fight.
January, 08, 2014 - 18:26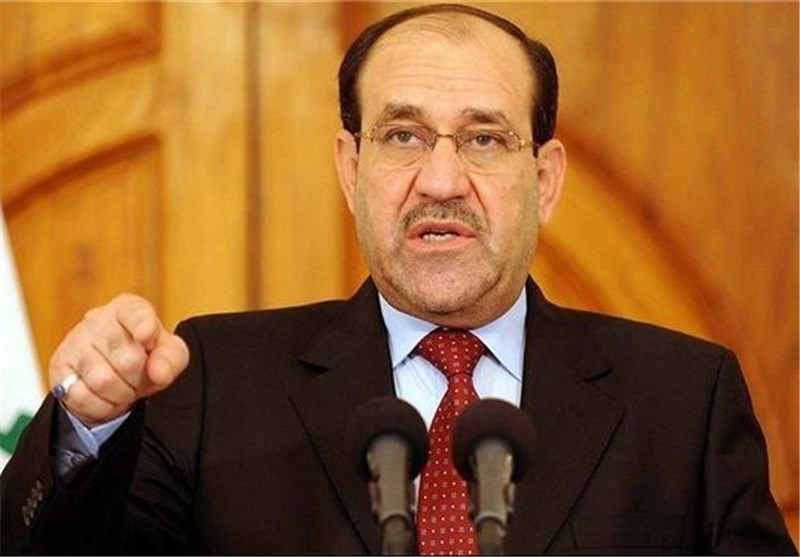 Fallujah and parts of the Anbar provincial capital Ramadi farther west have been outside government control for days - the first time fighters have exercised such open control in major cities since the height of the insurgency that followed the 2003 US-led invasion.
Speaking in a televised address on Wednesday, Maliki vowed to continue the "sacred war'' against al-Qaeda-linked group the Islamic State in Iraq and the Levant (ISIL) and finish the push to retake the Anbar cities, Al Jazeera reported.
He said he is calling on those who were "lured to be part of the terrorism machine led by al-Qaeda to return to reason".
If they do so, Maliki says his government will "open a new page to settle their cases."
On Wednesday, fighting broke out two areas of Fallujah - Al-Askari in the east and Al-Shuhada in the west - and lasted for about an hour, witnesses said. Both neighborhoods were also shelled, they added.
Later in the day, lightly armed uniformed traffic police returned to the streets of Fallujah to direct vehicles and control intersections, but gunmen remained in control of the city.
ISIL has been active in the city but so have anti-government tribes.
The security forces have, meanwhile, recruited their own tribal allies in the fighting that has raged in Anbar province for more than a week and killed more than 250 people.