Al Jazeera Cairo Team's Detention Extended
TEHRAN (Tasnim) - Three Al Jazeera journalists who have now been detained without charge for 13 days in Egypt have been remanded to 15 more days in custody, according to the prosecutor.
January, 10, 2014 - 15:56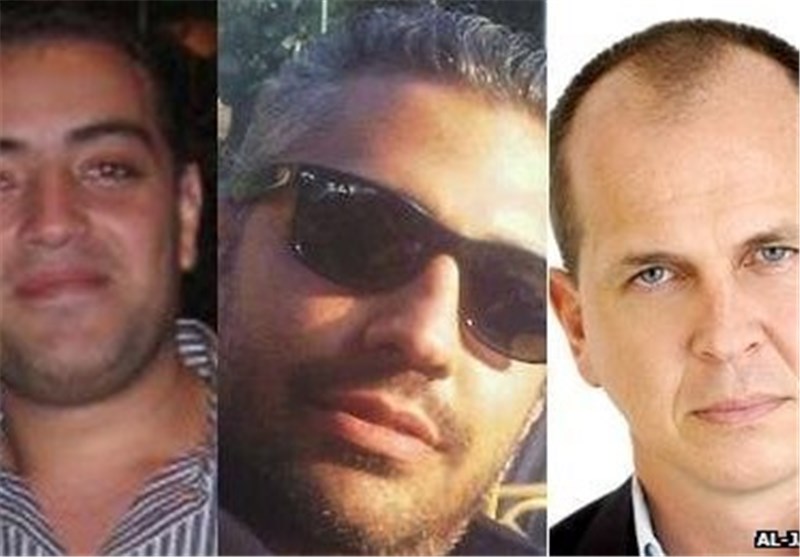 Al Jazeera English producers Mohamed Fahmy and Baher Mohamed and correspondent Peter Greste have been held in custody since December 29, 2013, accused of spreading lies harmful to state security and joining a terrorist organisation.
Doha-based Al Jazeera Media Network says the allegations against the Cairo team are fabricated and has expressed outrage at their continued detention without charge.
The three are being held separately in Tora prison, outside the Egyptian capital.
Fahmy is an experienced journalist who has worked for several international media companies and the Red Cross. Greste is an award-winning correspondent who has worked extensively across Africa.
They were arrested along with Mohamed Fawzy, cameraman, who was later released.
Egyptian authorities are currently holding a total of five Al Jazeera journalists.
For the sixth consecutive month, the authorities have delayed their decision to release Mohamed Badr, Al Jazeera Mubasher Misr cameraman.
The verdict in his case was scheduled to be announced on Thursday. However, the court decided to postpone the sentencing until February 2.
The fifth journalist, Abdullah Al Shami from Al Jazeera Arabic, has been detained for over five months now.
In a new statement on Thursday, Al Jazeera expressed its "absolute disappointment" with the way its five arrested journalists were being treated and demanded their immediate and unconditional release.