Leader's Adviser Blames Certain Arab States for Fueling Extremism
TEHRAN (Tasnim) - A senior military adviser to Supreme Leader sharply criticized certain Arab governments for following Zionist plots to aid Takfiri (extremist) groups in Iraq and Syria, warning that such policy will eventually backfire.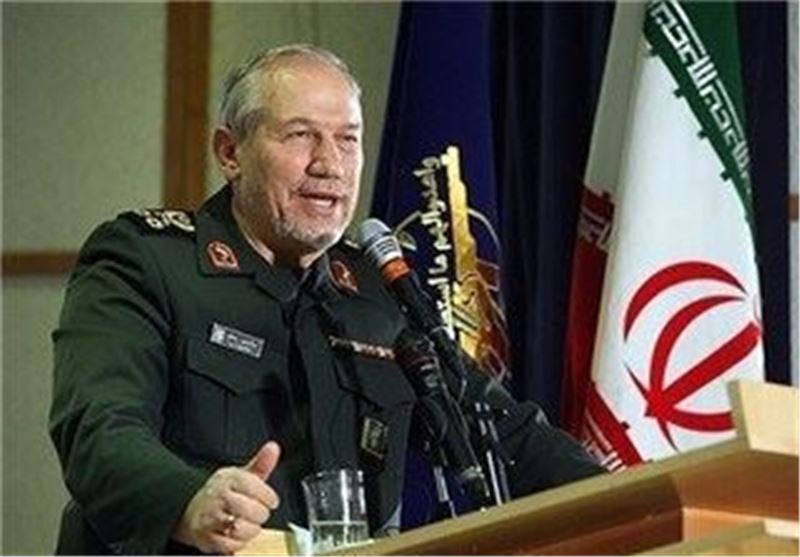 "Some Arab countries that have beset the Iraqi and Syrian people with the Takfiri groups, (should know that) ultimately, these groups will grip those (Arab) countries as well," Brigadier General Yahya Rahim Safavi said in a cultural ceremony here in Tehran on Friday.
He also predicted that some Arab monarchies in the Persian Gulf littoral states will have disappeared by 2030.
"It's a pity that the Israelis have joined certain Arab countries to foment insecurity in southwest Asia, in Syria and Iraq," Brigadier General Rahim Safavi added.
He went on to say that those Arab states which operate as Israel's accomplice in killing innocent people in Iraq, Syria and Bahrain, are indeed "Zionists" that work in line with US policies.
Safavi further warned those Arab states, engaged in supporting Takfiri groups, to learn lessons from the fate of deposed Shah of Iran, who also had a hand in the plots that were orchestrated by the Zionists and the Americans.
In similar remarks, the Supreme Leader of the Islamic Revolution Ayatollah Seyed Ali Khamenei had on august 31 described foreign interference as the root cause of the ongoing conflicts across the region.
"The main reason behind the current situation in region is various meddling from outside the region," Ayatollah Khamenei stated in a meeting with visiting Oman's Sultan Qaboos bin Said Al Said in Tehran.
The Leader also warned against involving religious and sectarian considerations in the political disputes, and said, "Unfortunately, with some regional countries' support, a Takfiri group has been shaped which is in conflict with all Muslim groups. But supporters of this (Takfiri) group should know that this fire will burn them as well."
Ayatollah Khamenei further cautioned against the peril of Israel for the region, stressing, "By possessing massive stockpile of very dangerous weapons of mass destruction, the corrupt Zionist regime (of Israel) is a serious threat to the region."