Kerry Leads Syrian Opposition Talks in Paris
TEHRAN (Tasnim) - US top diplomat John Kerry will lead meetings with the fractured Syrian opposition in Paris, hoping to convince the Syrian National Coalition's newly re-elected leader to participate in peace talks slated to begin on January 22.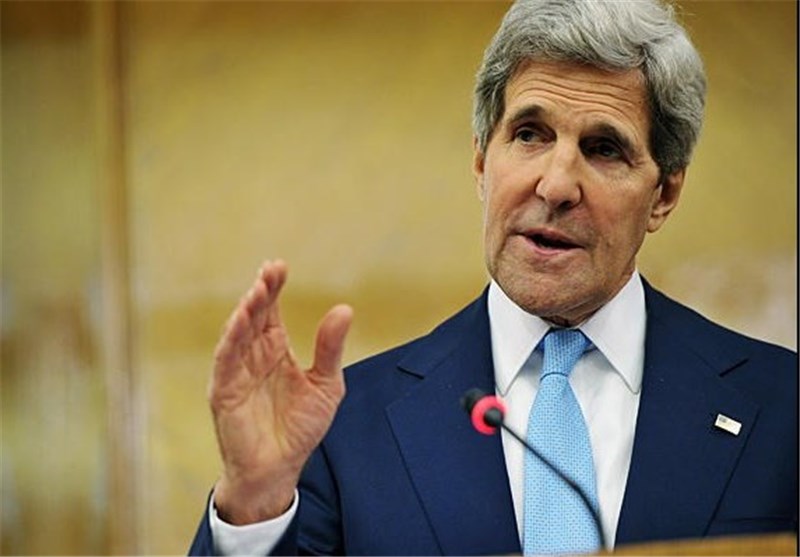 As the Jan. 22 peace talks in Switzerland near, the main Western-backed moderate political group trying to oust Syrian President Bashar al-Assad has not decided whether it will attend.
It's the latest frustration for the US and allies who have spent the past 18 months trying to negotiate a transition of power from Assad to a new, representative government.
The Sunday meeting of the so called "Friends of Syria" grouping at the French foreign affairs ministry will include ministers from 11 countries that support the so-called Geneva 2 peace process as well as the president of Syria's main opposition National Coalition, Ahmed Jarba.
Those countries—the United States, Britain, France, Germany, Italy, Turkey, Saudi Arabia, United Arab Emirates, Qatar, Egypt and Jordan—will increase pressure on Jarba to persuade the opposition to join the UN-led talks, which are set to open in the Swiss town of Montreux on January 22.
Iran will not participate in the Geneva 2 process, US diplomats said Friday. Still, several days before, the United States appeared for the first time to hold out the possibility that Iran might play a role on the sidelines of a Syria peace conference even if Tehran is not formally invited.
Kerry will also take advantage of his stop in Paris to return to the issue of the Israeli-Palestinian peace process, with a meeting of Arab League nations.
Kerry had been expected to return to Israel later next week as he seeks to hammer out a framework to guide the negotiations in the coming months.