Iran's FM to Begin Middle East Tour
TEHRAN (Tasnim) – Iranian Minister of Foreign Affairs Mohammad Javad Zarif is planned to begin a tour of four Arab countries in the region, with the Lebanese capital of Beirut as his first destination.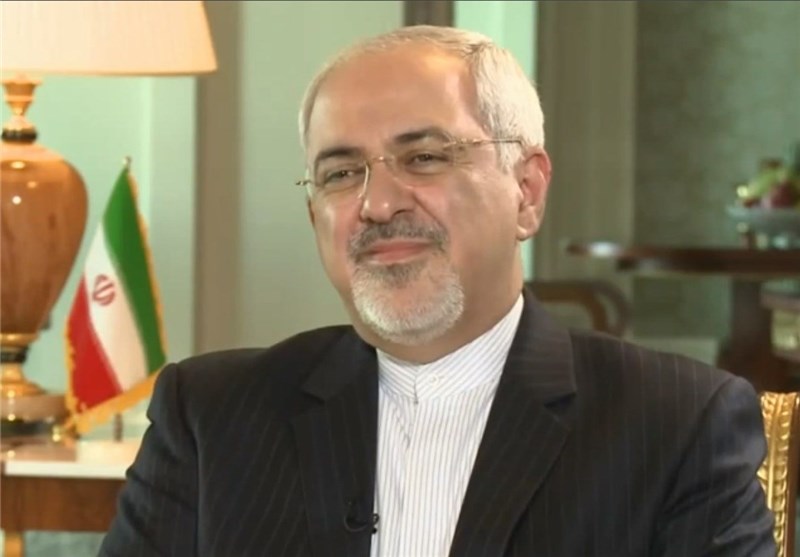 Zarif is scheduled to visit Beirut on Monday as the first leg of a tour of the Middle East nations, which will take him to Syria, Iraq and Jordan later in the week.
In his tour of the region, the Iranian minister aims to hold talks with the four nations' leaders on bilateral relations with Tehran, and will also discuss the regional developments.
Zarif will reportedly arrive in Syria on Tuesday, where he is expected to meet Syrian President Bashar al-Assad later on Wednesday.
Last week, Naharnet quoted a Lebanese foreign ministry source as saying that the probe into a November attack on Iran's embassy in Beirut in addition to other issues pertaining to the Syrian crisis will be top of the agenda during Zarif's forthcoming visit to Lebanon.
"Zarif will arrive on a one-day visit, to meet Lebanese officials and discuss the investigation into the attack on Iran's embassy and Majed al-Majed's case," the source said on January 7.
A high-ranking Lebanese source also told Naharnet last week that Zarif will meet with President Michel Suleiman, Caretaker Prime Minister Najib Miqati, PM-designate Tammam Salam, his counterpart Adnan Mansour and Secretary-General of Hezbollah Resistance Movement Seyed Hassan Nasrallah in the forthcoming trip to Lebanon.
On November 19, twin explosions near the Iranian embassy building in Beirut claimed the lives of more than 2 dozens of people and injured some 150 others. Iranian cultural attaché in Beirut was also among the dead.
Later, an al-Qaeda-linked group, Abdullah Azzam Brigades, claimed responsibility for the bombings. Last week, the Lebanese army arrested Majed al-Majed, the Saudi commander of Abdullah Azzam Brigades.
However, the Saudi terrorists died on January 4, after the deterioration of his health. Majed was suffering from kidney failure and required daily dialysis.
After death of the Saudi terrorist, Zarif made it clear that Iran remains resolute in its decision to pursue the deadly attack on its embassy in Beirut through legal and international channels irrespective of Majed's death.