Back to Work under Tight Security in Violence-Hit Iraq City
TEHRAN (Tasnim) - Iraqi government employees returned to work under tight security in Ramadi on Sunday, but militants still held parts of the Anbar provincial capital and all of another nearby city.
January, 12, 2014 - 17:39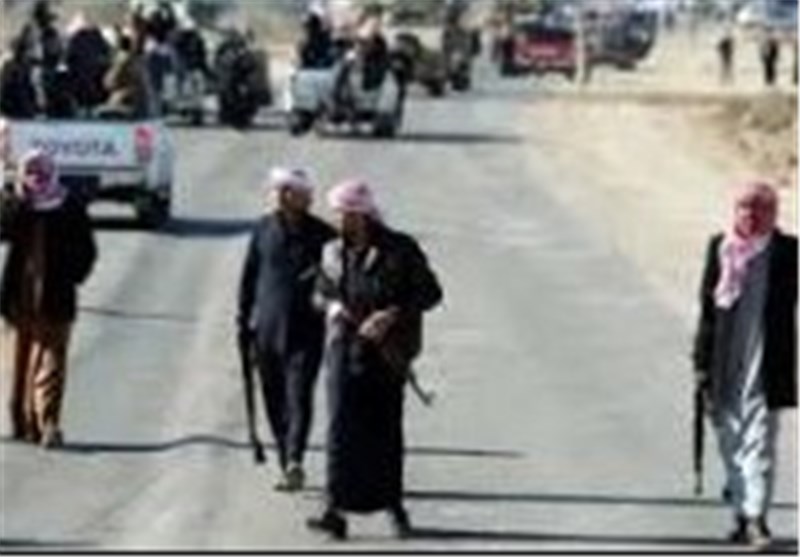 Armoured vehicles and tanks were deployed at intersections in Ramadi, while a police officer said militants controlled two areas in the city as a crisis in Anbar province entered its 14th day.
Gunmen also hold Fallujah, another Anbar city and former insurgent stronghold located 60 kilometres (37 miles) from Baghdad.
It is the first time militants have exercised such open control in major cities since the insurgency that followed the 2003 US-led invasion.
Anbar governor Ahmed Khalaf al-Dulaimi had called for government employees to return to work on Sunday.
Many civil servants had stopped working days ago due to clashes and the presence of militants in the city.
Also on Sunday, security forces battled militants in Albubali, a stronghold of Al-Qaeda-linked fighters between Ramadi and Fallujah, a policeman in the area said, AFP reported.
And Sabah Noori, the spokesman for Iraq's Counter-Terrorism Service, said that some of its members were missing in the area.
On Saturday, Fallujah residents who had fled the city began to return after the fighting died down, and most businesses had reopened.