Iran's FM Meets Lebanese President in Beirut
TEHRAN (Tasnim) – Iranian Foreign Minister Mohammad Javad Zarif, who is in Lebanon for an official visit, met with Lebanese President Michel Suleiman in Beirut.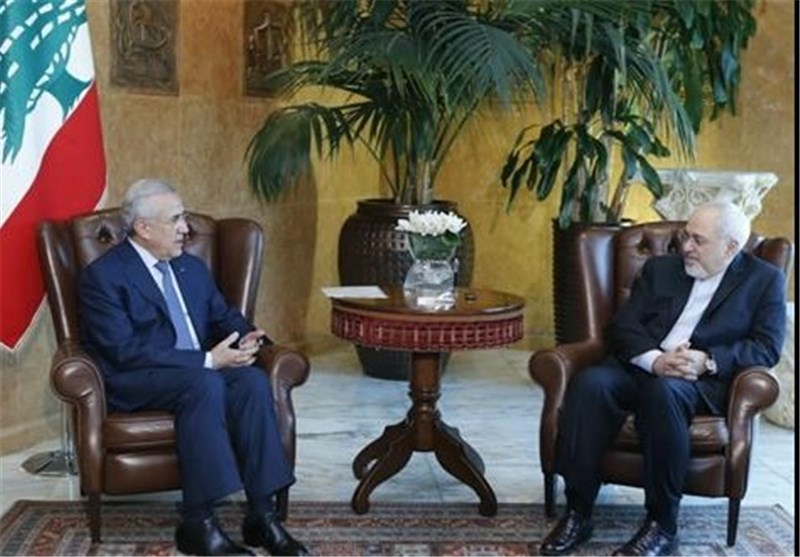 The meeting was held in Baabda Palace in Beirut and ended around noon time Monday.
According to local media reports, Zarif, who arrived Sunday night in Beirut, left the Presidential Palace without making a press statement.
The Iranian official is also expected to meet with a number of Lebanese officials and is scheduled to visit "Mausoleums of Martyrs" later in the day and pay respects to the victims of the Nov. 19 Iran Embassy bombing.
Zarif's other meetings today include his talks with the Lebanese Parliament Speaker Nabih Berry and Caretaker Prime Minister Tamam Salam and his Lebanese counterpart Adnan Mansour.
The two foreign ministers will later participate at a joint press conference in which the results of the Iranian top diplomat's first visit of Lebanon in this capacity will be elaborated.