Iran's FM Urges United Front against Extremism
TEHRAN (Tasnim) – Iranian Foreign Minister Mohammad Javad Zarif on Monday called on the Islamic community to form a united front against extremism and violence, and underlined Islam's opposition to any kind of extremist acts.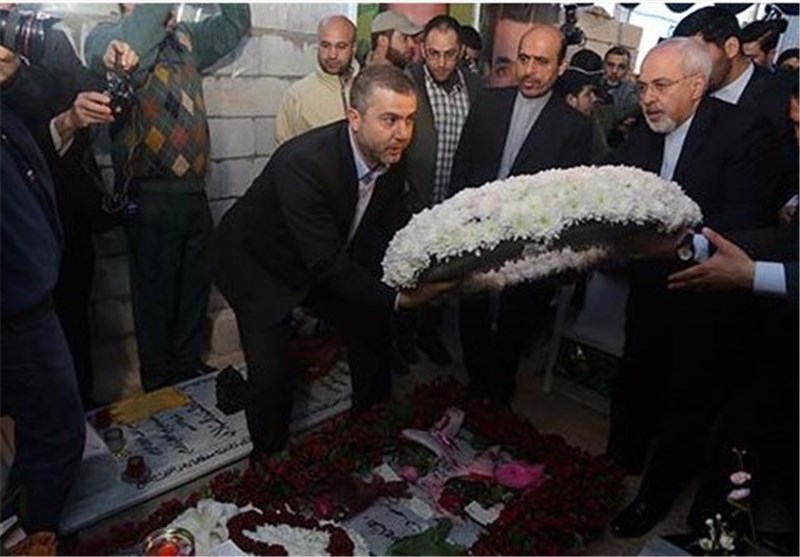 Speaking to reporters on the sidelines of a visit to "Mausoleums of Martyrs" in Beirut on Monday, Zarif said Muslims are victims of terrorism and extremism, and added, "I call on everybody to keep unity and fight against extremism and violence, because we are all victims of extremism, and true Islam is free from such Takfiri (extremist) thoughts."
He further elaborated that the extremists do not differentiate among a Lebanese, an Iranian, a Syrian or a Saudi citizen.
The Iranian top diplomat congratulated the Muslim nations on the birth anniversary of Prophet Muhammad (PBUH), whom he said is the prophet of love and friendship, calling on the Muslims to use the chance to unite against Takfiri terrorists.
Zarif's call for the establishment of the united front against extremism was, in fact, a renewal of a former call by President Hassan Rouhani for launching a global campaign against extremism and terrorism during his UN General Assembly address.
The UN General Assembly on December 18 approved the proposal presented by Iranian President Hassan Rouhani for a World against Violence and Extremism (WAVE).
Wave Act asks the United Nations member states to unite against extremism, violence and sectarian conflicts in all their forms.
The resolution, which received overwhelming approval in the global body, also necessitates "appropriate measures to strengthen universal peace and to achieve international cooperation in solving international problems of an economic, social, cultural, or humanitarian character."