US, Russia Propose Syria Truce
TEHRAN (Tasnim) - Top diplomats discussed the possibilities of a Syrian ceasefire, with the Russian Foreign Minister Sergei Lavrov saying that President Bashar Al-Assad is willing to open aid access to devastated areas.
January, 13, 2014 - 18:24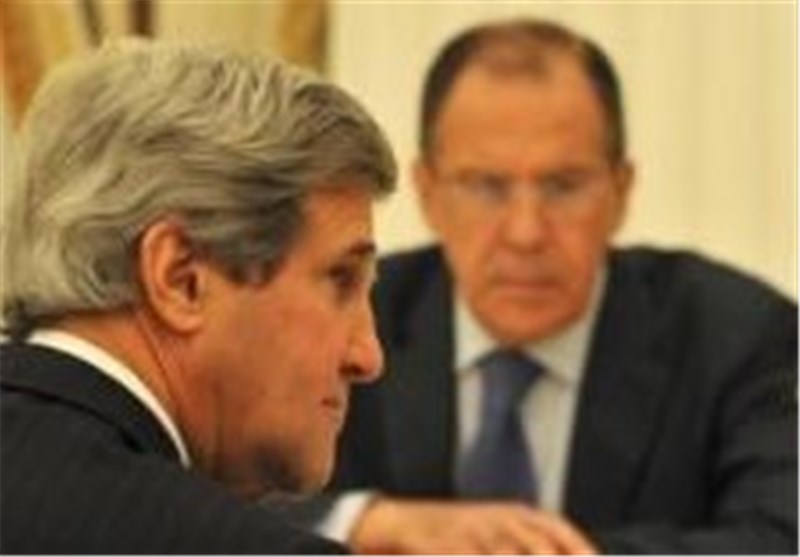 Monday's meeting in Paris, attended by Lavrov and his US counterpart, Secretary of State John Kerry, broached the subject of "localised ceasfires" in cities such as Aleppo, which have been badly hit by shelling and rebel infighting.
"We talked today about the possibility of trying to encourage a ceasefire. Maybe a localised ceasefire in Aleppo," Kerry told a press conference after the meeting.
While Russian Foreign Minister Sergey Lavrov said the talks with Kerry had been "constructive," he once again stressed the importance of including Iran in the Geneva II talks, which are due to take place later this month, Al Jazeera reported.
The AFP reported that Kerry had said Iran was "welcome" at the Syria talks if it agreed to a transition of power in the war-torn country - an issue that has long been a sticking point in negotiations.
Kerry told reporters that the process in Geneva to end the crisis was going to be difficult, but that it had to begin right away.
The discussion with Lavrov and UN special envoy Lakhdar Brahimi also included the possibility of a prisoner exchange between the warring sides.
Kerry said Lavrov told him the Assad government was also prepared to open certain areas up for humanitarian access, including the besieged are of East Ghouta.