Commander: Enemies Opted for Political Option Due to Military Weakness
TEHRAN (Tasnim) – Iranian Army Commander Major General Ataollah Salehi said enemies' weakness in military confrontation with Iran has forced them to resort to political approach towards the country.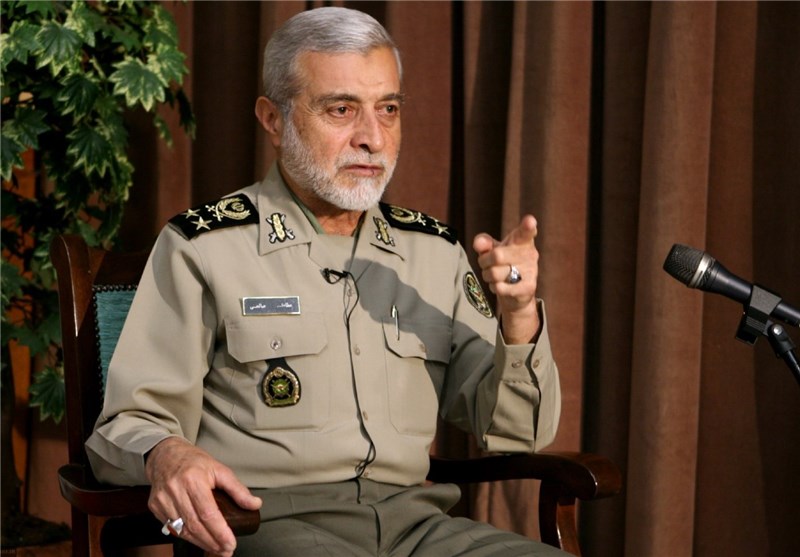 Speaking to reporters on the sidelines of a funeral ceremony here in Tehran today, Salehi said the enemy would have adopted military option if it had the ability to confront Iran militarily.
"They entered political sphere due to their weakness in the military aspect and we will be successful in this sphere (political), too," Salehi said.
The commander further pointed to the national solidarity and support for the government in the nuclear negotiations, and stated, "We have been able to act strongly in different fields given the national solidarity."
In similar remarks in November, Iranian Defense Minister Brigadier General Hossein Dehqan said the US is absolutely incapable of making any move against Iran, adding that the general conditions in the world and the region will not allow them to act.
Speaking to reporters on the sidelines of a ceremony to commemorate the second anniversary of martyrdom of the father of Iran's missile technology, Hassan Tehrani Moqaddam, here in Tehran, the defense minister said that it is not a new development that the US says the military option is on the table.
"The Americans are in clash with Iran for 34 years and they have been acting against our system and our revolution in various ways," he said.