VP: Non-Oil Exports Top on Iran's Agenda
January, 14, 2014 - 19:42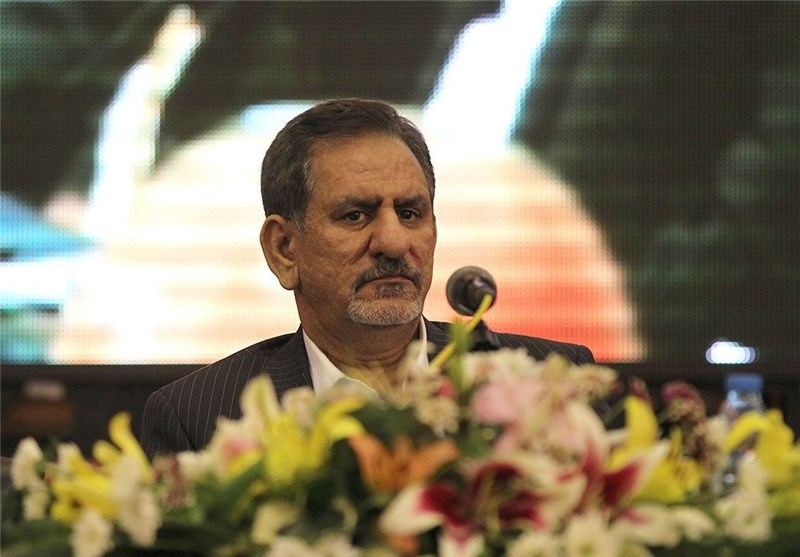 TEHRAN (Tasnim) – Boosting non-oil exports has always emerged as a prime target for successive administrations in Iran, First Vice-President Eshaq Jahangiri stated.
Speaking in a Monday evening session of the Supreme Council for Non-Oil Exports, Jahangiri emphasized the necessity for stimulating the exports of non-oil products, and added, "There has been good achievements and progress in the country in this regard so far."
He also called on the all state and private sector officials, engaged in exports market, to put efforts into diversifying non-oil exports, noting that the export of technical and engineering services to the neighboring countries should be increased.
"The neighboring countries are considered to have appropriate potential for Iranian exports, and they can account for a major portion of the target market for our non-oil exports," he added.
The latest figures released by the Iranian Customs Office demonstrate that Iran has earned $29.24 billion from exporting non-oil goods during the 9-month period starting from March 20, 2013.
The Islamic Republic's non-oil exports mainly included iron ore, urea, and methanol, the office said.
China, Iraq, the United Arab Emirates (UAE), India and Afghanistan were the major importers of Iranian goods, respectively.
According to the report, Iran has also imported $33.26 billion of non-oil goods during the aforementioned period, with rice, soy meal, and wheat making up the main items imported to the country.
The data also show that the UAE, China, and India were the leading exporters of goods to Iran.
A previous report issued by the Customs Office, published on September 16, showed that Iran had trade exchanges with 176 countries.
The report showed at the time that during the seven-month period, Iran had the highest trade surplus with Iraq, Afghanistan, Turkmenistan, Egypt and Pakistan, respectively.