Iran's Deputy FM in Kuwait to Attend Syria Donors Conference
TEHRAN (Tasnim) - Iranian Deputy Foreign Minister for Arab and African Affairs Hossein Amir Abdollahian arrived in Kuwait City on Tuesday to participate in the second international Syria donors conference.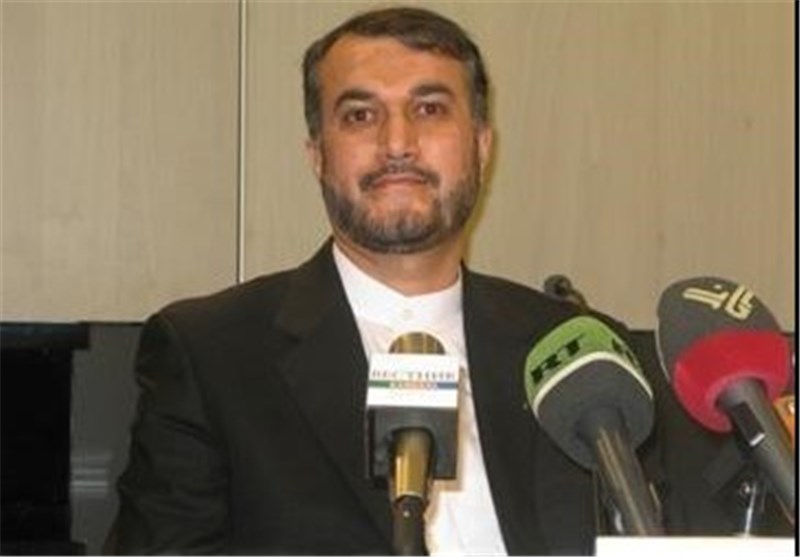 The forthcoming conference, which aims to attract international support for the Syrian refugees, will open in Kuwait on January 15.
UN Secretary-General Ban Ki-moon is scheduled to preside at the conference, which will see a whole host of high-ranking officials from different countries in attendance.
Representatives of 86 countries, NGOs, regional and international structures will participate at the conference.
During the gathering, Amir Abdollahian will reportedly outline the Islamic Republic's stances on crisis-hit Syria, as well as the ways to provide humanitarian assistance to the Syrian refugees.
United Nations aid chief, Valerie Amos, said on Sunday the world body hoped the upcoming conference would raise more than last year's $1.5 billion.
Speaking to Reuters during a visit to Syria ahead of the Wednesday meeting, Amos said the United Nations was looking for a total of $6.5 billion this year to help those suffering from the nearly three-year conflict.
Syria's war has killed over 100,000 people and forced more than 2 million to flee abroad, according to the UN. Another 4 million have been displaced inside the country.
Amos said some 2.5 million people were in areas that were hard for aid workers to reach due to fighting.
The $1.5 billion pledged via the UN at last year's Kuwait hosted conference was used in Syria and surrounding countries to provide food rations, medicine, drinking water and shelters.
"We hope we'll raise a little more this time," Amos said. "And we will of course continue our fundraising during the year."