Judiciary Chief Urges Vigilance against Threat of Takfiri Groups to Iran
TEHRAN (Tasnim) - Iran's Judiciary chief cautioned against the growing threat posed by Takfiri (extremist) groups, and called on the country's intelligence ministry and the Islamic Revolution Guards Corps (IRGC) to keep close watch on those groups' possible infiltration into the country.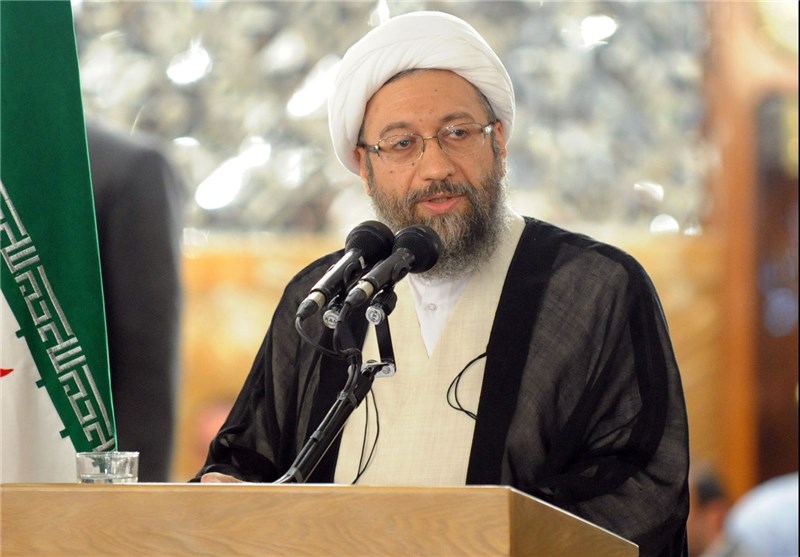 "Takfiri and Salafi streams have nothing to do with Islam and the beliefs of Sunni (Muslim) brothers, but they are sects fabricated by the West to undermine the Islamic societies," Ayatollah Sadeq Amoli Larijani said in a gathering of senior judicial authorities here in Tehran on Wednesday.
He also warned against the menace of those vicious sects to the entire Muslim world, including the Islamic Republic, and added, "We call on the intelligence ministry and the IRGC to remain vigilant in the face of the danger of Takfiri streams' infiltration into the country."
Ayatollah Amoli Larijani further asked the Iranian intelligence bodies to take an appropriate response to the "anti-security nature" of the Takfiri groups.
The Judiciary chief then urged the whole Iranian Muslims, including the Sunni Muslims, to reject the Takfiri groups and prevent those dangerous sects from penetrating into the country.
In similar remarks, the Supreme Leader of the Islamic Revolution Ayatollah Seyed Ali Khamenei had in August 2013, described foreign interference as the root cause of the ongoing conflicts across the region.
"The main reason behind the current situation in region is various meddling from outside the region," Ayatollah Khamenei stated in a meeting with visiting Oman's Sultan Qaboos bin Said Al Said in Tehran.
The Leader also warned against involving religious and sectarian considerations in the political disputes, and said, "Unfortunately, with some regional countries' support, a Takfiri group has been shaped which is in conflict with all Muslim groups. But supporters of this (Takfiri) group should know that this fire will burn them as well."