Berri: Lebanon Committed to Hezbollah's Defense Formula
TEHRAN (Tasnim) – Lebanese Parliament Speaker Nabih Berri said he won't back down from the "Army-Resistance-People" tripartite, adding that the policy statement should include this equation even if Hezbollah would chose to drop it.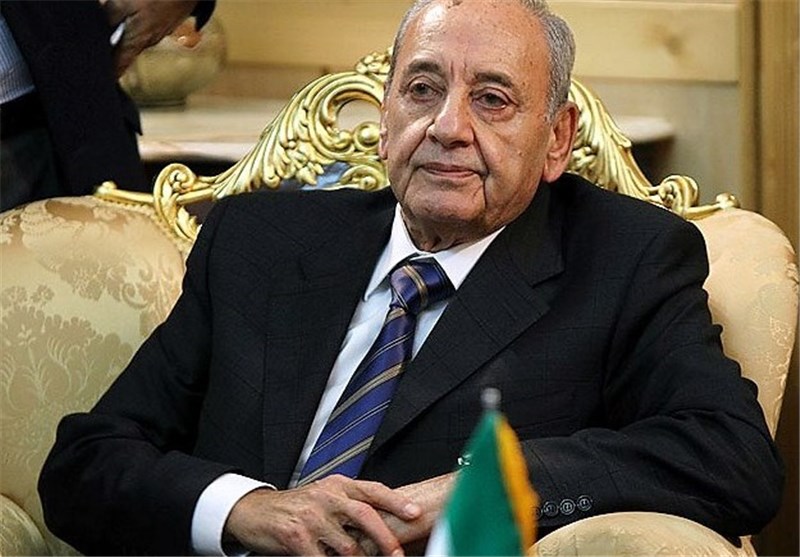 "Even if Hezbollah agreed not to include this equation in the ministerial statement, I will continue to cling to it because we have a thousand martyrs against Israel," Berri said in remarks published Wednesday, as quoted by the Daily Star.
"If the other party (March 14) will rejects it ... this issue will be discussed during the preparations for the ministerial statement over a 30-day period," he told the local daily As-Safir.
"We should be able to find an appropriate exit," he said.
Hezbollah, which spearheads the March 8 Alliance that includes Berri, has insisted that any policy statement must encompass the "Army-Resistance-People," initiative, a formula which is rejected by rivals in the Future Movement-led March 14 coalition.
Berri said the "Baabda Declaration," which is a key March 14 demand, can also be incorporated in the policy statement to be drafted after the new government is formed.
The Baabda Declaration is an agreement reached between rival political parties in 2012 that stipulates distancing Lebanon from regional conflicts, particularly the war in neighboring Syria.
Berri said he was optimistic about the formation of a new government.
"It would be possible to form a government within 48 hours if the intentions are good and if final decisions have been made," he said.
The speaker said he also stressed during a weekend meeting with the head of the Future parliamentary bloc MP Fouad Siniona the need to rotate heads of ministries, including key government portfolios, among the various sects.
Sources close to Prime Minister-designate Tamam Salam spoke of a major breakthrough in the nine-month government stalemate.
A source close to Salam said Tuesday "a real breakthrough" have been made, effectively clearing the way for the formation of a Cabinet in the next few days.
"The political atmosphere is generally positive. Fine-tuning over the (Cabinet's) policy statement is ongoing after the issues of a blocking third (veto power) and the rotation of ministerial portfolios have been resolved," the source told The Daily Star.