Commander Warns of Enemies' Plots to Sow Discord among Muslims
TEHRAN (Tasnim) – Commander of Iran's Basij (volunteer) Force Brigadier General Mohammad Reza Naqdi cautioned the Muslim people against the plots hatched by the enemies to create rift between the Shiite and Sunni Muslims.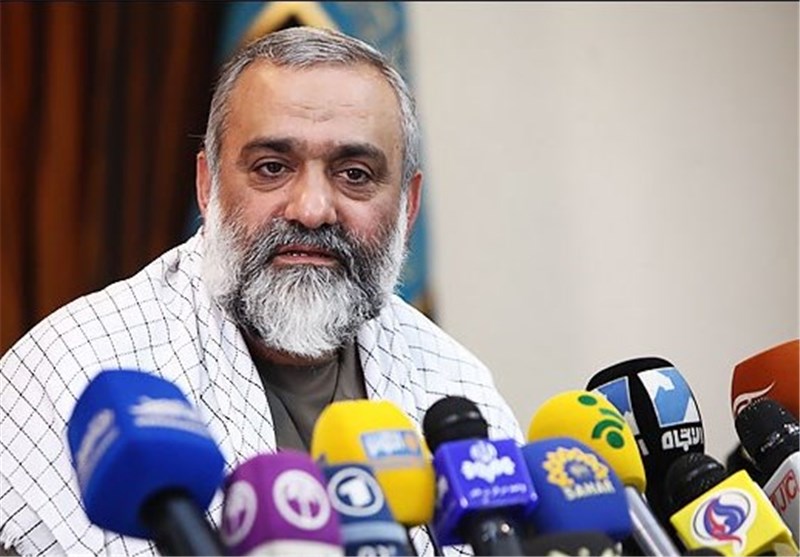 Speaking at the "Unity Conference" on Wednesday, the commander urged vigilance in the face of enemies' plots that aim to foment religious strife in the Islamic world, and said, "The enemies sow discord under different pretexts and by utilizing the whole equipment and media."
Brigadier General Naqdi further pointed to Iran's support for the entire oppressed Muslims anywhere in the world, irrespective of their faith, noting that the Islamic Republic's backing for the Shiite Muslims in Bahrain, and at the same time for Sunni Muslims in Gaza, is a clear sign of Iran's regard for unity of Muslims.
"The Islamic Republic of Iran's support for Bahrain is not a sectarian (form of) support, and is analogous to the support for the Sunnis in Gaza," the commander explained.
In relevant remarks in November last year, Supreme Leader of the Islamic Revolution Ayatollah Seyed Ali Khamenei said the Islamic world is now grappling with foreign-fomented sectarian strife, and called on the Islamic community to use Hajj pilgrimage capacity to confront the plot.

"The imposed, deliberate and malignant problem of igniting the flame of discord among the Islamic Ummah (community) is one of the major problems of the Islamic world today," Ayatollah Khamenei said at the time.
The Leader had also warned against the enemies' plot to create rift among Shiite and Sunni Muslims and also among all the Islamic sects, and said, "The confrontation between religious sects will not be restricted to Shiite and Sunni, and if the enemies of Islam can institutionalize such confrontation, instigating strife among the sects within Shiite and Sunni Muslims will be on their agenda."