Three Dead in Shooting at Indiana Grocery Store
TEHRAN (Tasnim) – A gunman walked into a northern Indiana grocery store and fatally shot two people Wednesday night before he was killed by police.
January, 16, 2014 - 14:14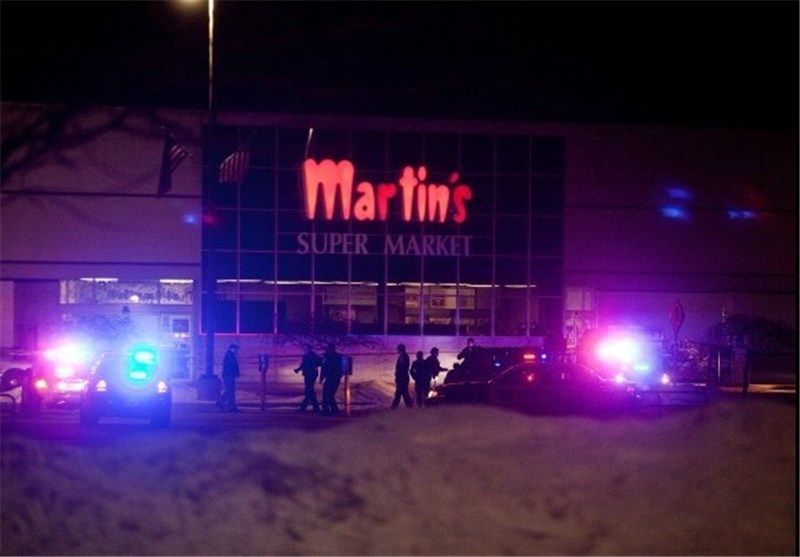 Elkhart police received a call about an active shooter at Martin's Super Market about 10pm Wednesday, Indiana State Police Sgt. Trent Smith said at a news conference, AP reported.
A gunman used a semi-automatic handgun to shoot and kill a woman, then walked to another aisle and shot and killed another woman, Smith said. One victim was an employee and appeared to be in her late teens or early 20s, and the other was a shopper who appeared to be in her 40s, he said. They were found about 12 aisles apart.
The shooter was pointing his gun at a third person when police arrived, Smith said. Elkhart police then shot and killed the gunman, who Smith said lived in the area and was in his early 20s. A large knife was also found near the man's body.
The identities of the women and gunman were not released. Police do not know if the shooter knew the victims.
The Indiana State Police will investigate because the Elkhart Police Department was involved in the shooting, Smith said.
"We do have a lot of things to look at as far as video surveillance," Smith said, noting that state and city police also are interviewing witnesses.
Martin's Super Market posted a statement on its Facebook page, saying "Thank you to our community for your thoughts and prayers tonight. We will comment further when we can do so responsibly and appropriately."
Elkhart is in far northern Indiana, just south of the Indiana-Michigan border, and about 15 miles east of South Bend.