Kerry Urges All Sides to Attend Syria Talks
TEHRAN (Tasnim) - The US secretary of state urged all sides to attend next week's talks in Switzerland aimed at ending the conflict in Syria.
January, 17, 2014 - 12:26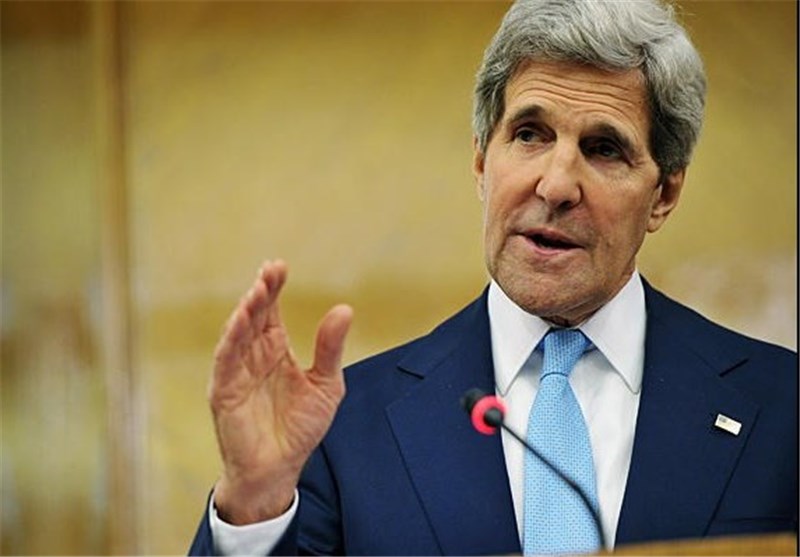 John Kerry, speaking in Washington DC on Thursday, said it was imperative that the main Syrian opposition vote on Friday to be part of the discussions which begin on Wednesday in Montreux.
He said any individual chosen to lead a political transition in Syria must be acceptable to both the government and opposing forces.
The opposition groups say they should lead to a transitional government that would see Syrian President Bashar al-Assad step down and end four decades of his family's rule in Syria.
The government rejects the demand and says Assad may run for re-election, Al Jazeera reported.
The US, which backs the opposition, and Russia, Assad's main arms supplier, have pushed Syria's warring parties to meet at the talks under the auspices of the UN.
More than 120,000 have been killed in the ongoing Syrian conflict.
Fighting between al-Qaeda-linked fighters and more moderate opposition groups has added another layer of complexity to the nearly three-year conflict that the rebels have been waging against the government.
Kerry's remarks comes as a leaked letter obtained by Al Jazeera appears to indicate that the Assad government has agreed to attend the peace conference.