Thai Minister Says "It's about Time" to Take Back Bangkok
TEHRAN (Tasnim) - A senior Thai minister said on Friday "it's about time" to take back control of the capital, Bangkok, a sign the government may be losing patience with a blockade by thousands of protesters demanding that Prime Minister Yingluck Shinawatra step down.
January, 17, 2014 - 12:13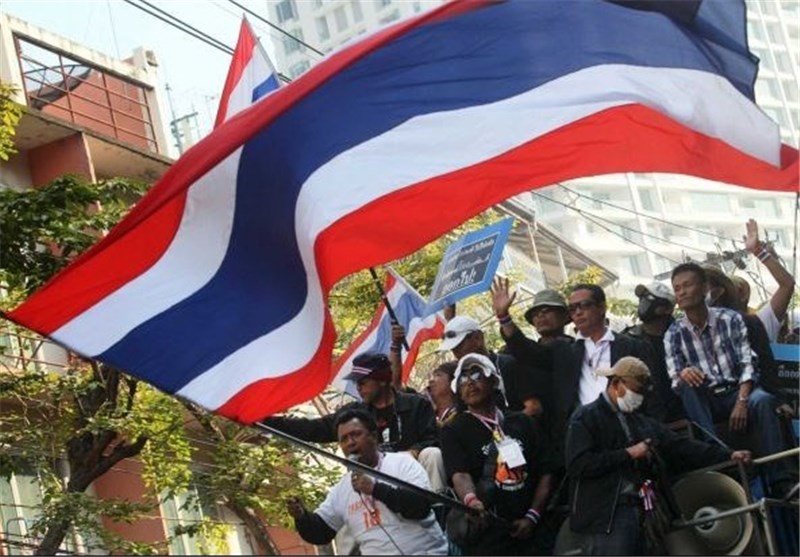 Foreign Minister Surapong Tovichakchaikul was speaking as a delegation of officials, escorted by police and the military, set out for a government office that issues passports to persuade protesters there to leave and allow work to resume.
"If successful, this can be an example for other ministries to follow," Surapong told a news conference.
Asked if the government was now moving to end a blockade of ministries and several key intersections of the city, he said: "Soon. It's about time. We have to start to do something."
The unrest flared in November and escalated on Monday when demonstrators led by former opposition politician Suthep Thaugsuban brought much of the capital to standstill, though the numbers protesting appeared to be dwindling midweek.
The turmoil is the latest episode in an eight-year conflict that pits Bangkok's middle class and royalist establishment against the mostly poorer, rural supporters of Yingluck and her brother, former premier Thaksin Shinawatra.
Speakers at protest sites across central Bangkok have suggested that Yingluck is worn out and eager to quit, but at a news conference on Friday the prime minister maintained that she still enjoys overwhelming popular support.
Thaksin's rural and working-class support has ensured he or his allies have won every election since 2001 and his Puea Thai seems certain to win an election Yingluck has called for February 2.
The anti-government protesters have rejected the election, Reuters reported.
They want to suspend what they say is a fragile democracy destabilized by Thaksin, whom they accuse of nepotism and corruption. Their goal is to eradicate the political influence of his family by altering electoral arrangements, though in ways they have not spelt out, along with other political reforms.
Many ministries and state agencies closed this week to avoid violence, with staff working from home or back-up facilities.