Pakistani Taliban Kills TV Station Staff
TEHRAN (Tasnim) - The Pakistani Taliban claimed responsibility for the killing of three employees of a local private television network in Karachi.
January, 18, 2014 - 13:25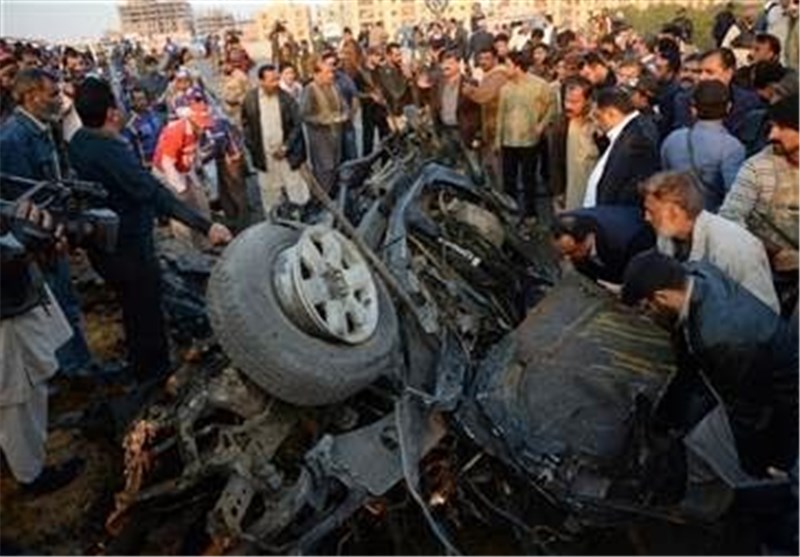 The claim was made after motorcycle-borne assailants shot a technician, guard and driver working for Express TV , according to the TV station.
A spokesman for the Tehreek-e-Taliban Pakistan (TTP), in a statemen, accused Express TV and other media outlets of supporting the government in what it called a war against the group.
Sajjad Mohmand, in a phone call to Reuters news agency, said: "We will continue to target the media if they do not stop propaganda against Islam and the Taliban."
Mohammad Akhtar, a senior police officer, said the Express TV workers were targeted by assailants while sitting in their vehicle on Friday.
"The van was parked near Board Office signal. The staffers were sitting inside van for their work. Four men came on two motorcycles; they extended their hands inside the window and opened fire," he said.
"Shooters riding on motorcycles came and opened fire on them. They [the shooters] used a 32-bore gun with silencer in the attack."
Ehsanullah Ehsan, a former TTP spokesman, told Express TV it had been attacked because the group considered its coverage biased and that it would continue to attack journalists they disagreed with.
"Channels should give coverage to our ideology. Otherwise we will continue attacking the media," Express TV quoted him as saying.
The TV station was attacked twice last year, with the TTP claiming responsibility for one of the incidents.