Obama Announces NSA Programs Overhaul
TEHRAN (Tasnim) - President Barack Obama announced as expected a major overhaul to some of the National Security Agency's most disputed surveillance operations seven months after they was first exposed, reining in the metadata collection program among others.
January, 18, 2014 - 13:29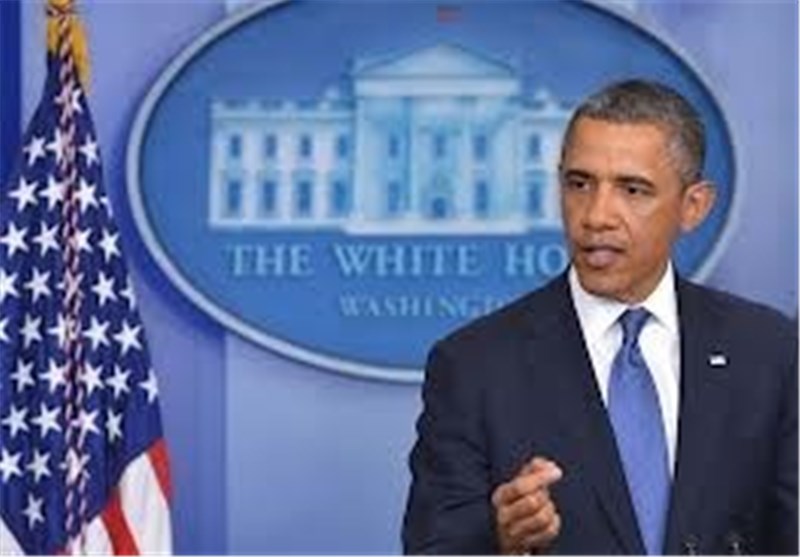 Effective immediately, the president said, NSA officials must obtain court permission in order to access the government's archive of telephone metadata - a trove of intelligence that has been regularly collected by the government through a program that its proponents say is a legally sound and crucial counterterrorism tool justified under Section 215 of the United States Patriot Act.
Evidence of that program was exposed last June through classified documents disclosed to the media by former NSA contractor Edward Snowden and spurred an immediate and ongoing international discussion that cumulated with the president's endorsement of reform during a Friday morning speech inside the Justice Department building in downtown Washington, DC.
"I believe we need a new approach," Mr. Obama said. "I am therefore ordering a transition that will end the Section 215 bulk metadata collection program as it currently exists, and establishes a mechanism that preserves the capabilities we need without the government holding this bulk metadata."
Exactly who will be in charge of holding onto the phone records pertaining to millions of Americans has yet to be decided, however, and Mr. Obama says he's tasked United States Attorney General Eric Holder, the intelligence community and Congress with finding a solution, RT reported.
Among the first of top-secret documents leaked by former NSA contractor Edward Snowden since June is evidence that revealed the US government has regularly compelled the nation's telecommunication companies for so-called metadata, in turn receiving on routine basis the primitive details about each and every phone call dialed. But while Mr. Obama and his administration has largely defended the program up to and critics have condemned that program and others like it exposed by Mr. Snowden and have accused the government of violating the civil liberties and rights to privacy of not just Americans, but millions around the globe.
The president said during his address that he wouldn't "dwell on Mr. Snowden's actions or his motivations," citing the ongoing investigation into the leaks, but insisted that when individuals who oppose government policy take it upon themselves to publically disclose classified information as the former contractor did, then the US government "will not be able to keep our people safe or conduct foreign policy."
WikiLeaks founder Julian Assange, an ally of Snowden, told CNN that the leaker will respond to the new NSA reforms next week.
Other documents disclosed by Mr. Snowden since June have revealed NSA programs that target the communications of foreign persons, including average citizens and allied leaders alike. As expected, Obama announced his intent to reform some of those operations during Friday's address as well.