Egyptians Overwhelmingly back Constitution: Official Results
TEHRAN (Tasnim) - More than 98 percent of voters backed a new Egyptian constitution in a referendum this week, authorities said on Saturday, though the turnout was lower than some officials had indicated, with under 40 percent of the electorate taking part.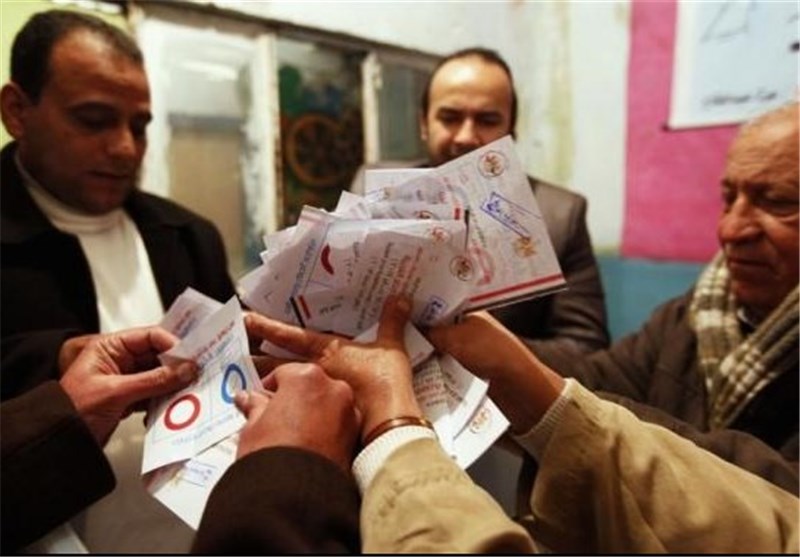 The vote advances a transition plan that army chief General Abdel Fattah al-Sisi unveiled after deposing president Mohamed Mursi last July following mass protests against his rule.
Sisi, whom many Egyptians see as the strong leader who can stabilize their country after nearly three years of turmoil, is expected to announce his candidacy for the presidency soon.
"Now that God has supported us in legalizing our constitution, we ask for his aid in achieving the remaining two stages of the road map: the presidential and parliamentary elections," said Nabil Salib, head of the Supreme Election Committee.
The "yes" vote was 98.1 percent, and 38.6 percent of eligible voters took part, Salib told reporters, Reuters reported.
The turnout was well below the 55 percent that an Interior Ministry official had estimated after the two days of voting ended on Thursday. However, it exceeded the 32.9 percent turnout in a referendum that backed the previous constitution under Mursi in 2012.
The new constitution, which won wide support from many Egyptians who favored Mursi's removal, could lead to an outright ban on Islamist parties and strengthens the political grip of the already powerful military establishment.
Mursi's Muslim Brotherhood, which has been designated a terrorist organization and faces a fierce security crackdown, boycotted the vote and accuses the army of having staged a military coup against Mursi.