China, Russia May Hold Joint Naval Drill in Mediterranean
TEHRAN (Tasnim) - Russia and China agreed to conduct a joint naval drill in the Mediterranean Sea, a Russian media report cites the Defense Ministry.
January, 19, 2014 - 14:19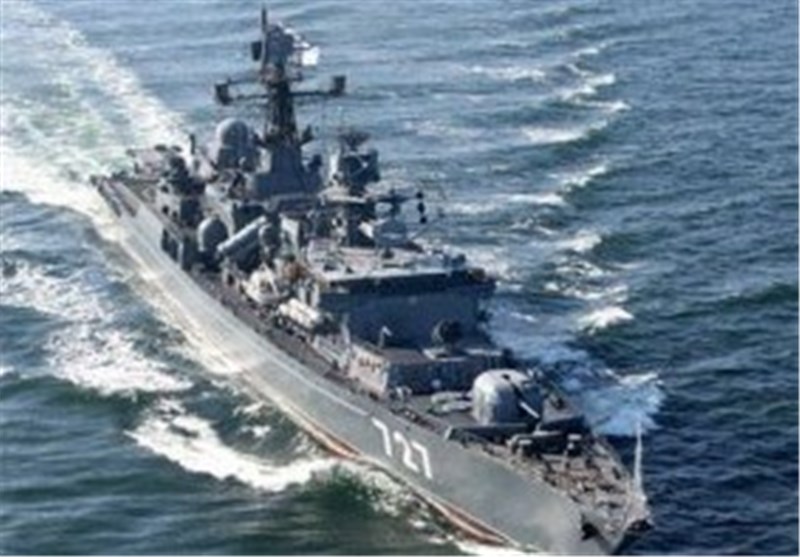 The countries' fleets are currently involved in an intl operation to escort the Syrian chemical weapons stockpile.
The Defense Ministry said on Sunday that group of Russian naval officers deployed onboard a heavy nuclear missile cruiser "Peter the Great" visited Chinese frigate Yancheng.
"On board the Chinese patrol ship, Russian sailors discussed with their foreign counterparts the possibility of joint tactical exercises in the Mediterranean Sea. Under the agreement, such exercises can be carried out in the near future in an effort to improve the level of operational compatibility between Russian and Chinese warships during joint operations in the eastern Mediterranean," the statement from the Ministry of Defense said.
The main aim of the joint naval exercise would be to increase the level of operational cooperation between the two navies designed to tackle terrorist threats and improve joint rescue operations at sea, the Ministry explained.
On January 7, both counties escorted the first consignment of Syrian chemical weapons materials that has left the country on a Danish ship. This became the first practical interaction between the Russian and the Chinese navies, RT reported.
The Chinese Department of Defense noted that Captain Pyshklov, commanding officer of the Mediterranean Combat Group of the Russian Navy, praised the performance of the Yancheng during the escort operation, while his counterpart, Li Pengcheng spoke highly of the important role the Russian Navy played in the escort operation for the ships transporting Syria's chemical weapons.
In July, Russia and China held a three-day joint naval military exercise. The "Naval Interaction-2013" in the open waters off the Port of Vladivostok became China's largest overseas military exercises in terms of the number of troops deployed outside its territorial waters. Seven Chinese warships including four destroyers, two frigates and one comprehensive supply ship took part in the war games.