Iraqi Army Launches Major Assault on Ramadi
TEHRAN (Tasnim) - Iraqi military launched a major operation on Ramadi to expel armed groups linked to Al-Qaeda and end their weeks-long partial control of parts of the city.
January, 19, 2014 - 17:04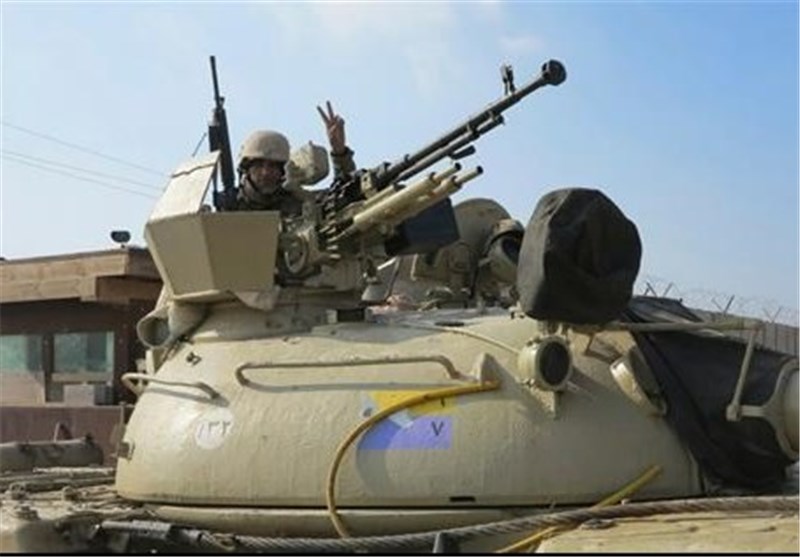 Troops on Sunday, backed by helicopter cover, imposed a ban on movement within the city, military spokesman Mohammed al-Askari told state television.
A police lieutenant colonel in Ramadi city, speaking on condition of anonymity, confirmed that the military operation had begun.
The army's intervention, which has been resisted by tribesmen, comes after a pact was sealed on January 8 entailing that tribes will fight alongside local police to face ISIL's presence, Al Jazeera reported.
"The Iraqi army launched a large operation with helicopter cover against Daash, Al-Qaeda and terrorists in Ramadi," Askari said, according to Iraqiya TV, referring to terms frequently used by Iraqi security forces to describe armed groups.
The police officer said those taking part in the operation included policemen, tribal fighters, and SWAT forces. He said helicopters were also firing on targets in the sprawling militant-held Malaab neighbourhood in the centre of the city.
Meanwhile, gunmen dressed in army uniforms killed at least six government-backed fighters at a checkpoint near the Iraqi city of Baquba, 65 kilometres northeast of Baghdad.
Police said the victims included the local leader of the "Sahwa" (Awakening) tribal militia, along with two of his sons.
Iraq has witnessed a recent pick up in violence, especially with increased activity of Islamic State in Iraq and Levant (ISIL), an Al-Qaeda-inspired armed group that is also active in neighbouring Syria.