Iran Officially Invited to Syria Peace Conference
TEHRAN (Tasnim) - United Nations Secretary General Ban Ki-moon said he has invited Iran to take part in the upcoming Geneva 2 peace conference on Syria, with an Iranian deputy foreign minister saying that Tehran has received the invitation.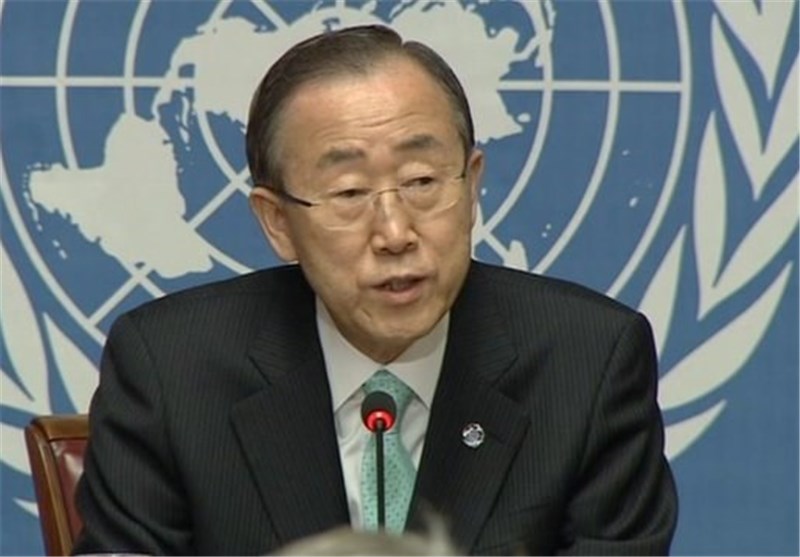 Iran has been officially invited to participate in the Geneva 2 Syria peace conference on January 22, Ban told reporters at an impromptu briefing at the UN headquarters in New York, late Sunday afternoon.
Preliminary talks in a meeting of foreign ministers are due to open in the Swiss city of Montreux on Wednesday and then continue at the UN headquarters in Geneva on January 24 after a one-day break.
Ban noted that he has invited Iran to attend the first day of talks on January 22, and that Tehran had earlier pledged to play a "positive and constructive role" if it was asked to participate.
Meanwhile, Iranian Deputy Foreign Minister for Arab and African Affairs Hossein Amir Abdollahian confirmed on Monday that Tehran has received the invitation to Geneva 2 peace conference on Syria.
However, he declined to comment on whether Iran would attend the forthcoming gathering in Switzerland.
Elsewhere in his remarks, the UN chief said he had spoken at length with Iran's Foreign Minister Mohammad Javad Zarif in recent days and that he believed Tehran supported for the Geneva 2012 plan.
"He has assured me that like all the other countries invited to the opening day discussions in Montreux, Iran understands that the basis of the talks is the full implementation of the 30 June, 2012, Geneva communiqué," Ban said.
He also noted that the Iranian top diplomat has "pledged that Iran would play a positive and constructive role in Montreux."
"Therefore as convener and host of the conference I have decided to issue an invitation to Iran to participate," Ban said. "Iran needs to participate as one of the important neighboring countries."
The UN chief further noted that he had invited on Sunday a total of 10 additional countries to attend on January 22, namely Iran, the Vatican, Australia, Bahrain, Belgium, Greece, Luxembourg, Mexico, the Netherlands and South Korea.
The much delayed Geneva 2 peace conference on Syria would bring representatives from Syria's government and elements of the opposition to negotiate an end to the fighting that has raged on since March 2011.
Syria's war that started in 2011 has killed over 100,000 people and forced more than 2 million to flee abroad, according to the UN. Another 4 million have been displaced inside the country.
Geneva 2 is the second sequel of Geneva 1 conference held in June 2012 in which international parties laid out a peace plan for Syria that calls for a transitional governing body. It left open the question of whether Syrian President Bashar al-Assad must leave power.
The final communiqué issued on 30 June 2012, following the meeting of the so-called Action Group for Syria called for an immediate cessation of violence and the establishment of a transitional government that could include officials serving under President Bashar al-Assad and members of the opposition.