Delhi Ministers Protest against Police
TEHRAN (Tasnim) - Delhi chief minister Arvind Kejriwal, who slept the night out on the streets while on an unprecedented 10-day protest against the state police, appealed to the people to take "off from work and join him."
January, 21, 2014 - 11:50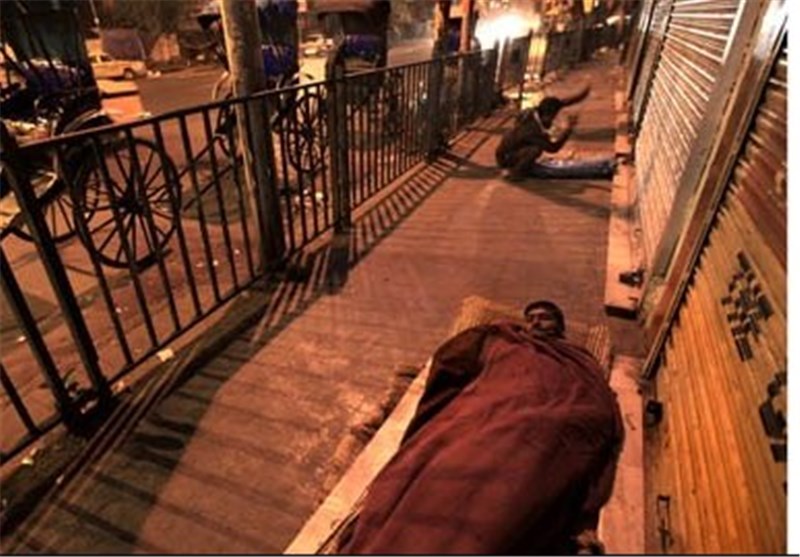 He said his "unconventional politics" would usher in a new era in Indian politics.
Kejriwal together with his Aam Admi Party (AAP) ministers and followers have been on a protest since Monday, bringing chaos to areas around the Indian Parliament and key political areas of the national capital New Delhi.
He and his supporters are seeking the suspension of several police officers for "dereliction" of duty. Kejriwal, the newly elected chief minister of Delhi, also wants the police to report to the Delhi government, instead of the federal Home Ministry, Al Jazeera reported.
On Tuesday he rejected federal Home Minister Sushil Kumar Shinde's suggestion to shift the venue, "Who's Shinde to ask us to move?"
Senior police officials and the government want Kejriwal and team to shift their protest to another venue for the annual Republic Day (26 January) parade. "True republic is when people are protected and safe", retorted Kejriwal to reporters.
Kejriwal told CNN IBN news channel, "How can the home minister sleep when the country's women can't? How can the home minister not be bothered about the sad state of police in the country?"
He rejected Shinde's suggestion that an inquiry report will confirm the charge against the police officers and adequate action will be taken.
Metro stations to key government offices and zones around the protest area will be shut to halt people from joining in on Tuesday.