Leader's Adviser Disparages Geneva 1 Final Communiqué on Syria
January, 21, 2014 - 16:30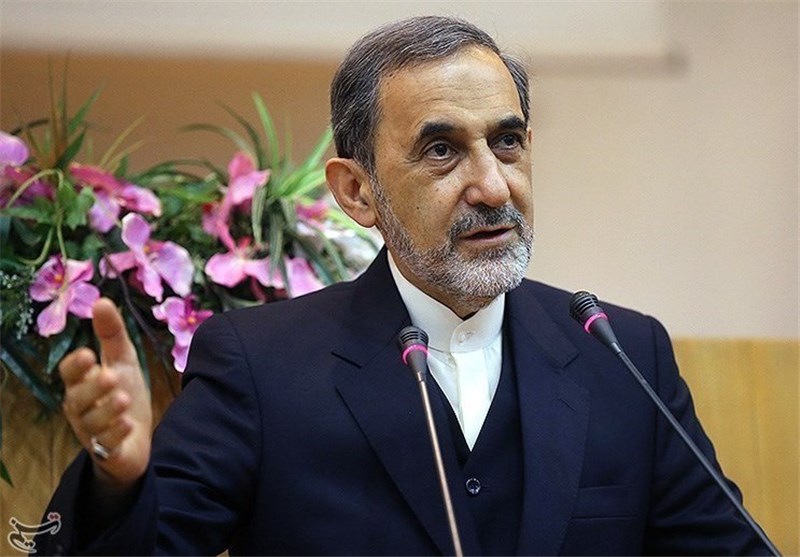 TEHRAN (Tasnim) - A senior adviser to the Supreme Leader discredited the conclusion of the Geneva 1 peace conference on Syria, saying the final communiqué allows the foreign-backed terrorists to decide on the overthrow of Syria's legitimate government.
Speaking to the Tasnim News Agency on Monday, Leader's Adviser for International Affairs Ali Akbar Velayati rejected the final communiqué of the Geneva 1 conference outright, and stressed that endorsement of the conclusion of that conference is tantamount to legitimizing the terrorists.
Acceptance of the Geneva 1 communiqué would legitimize the terrorists who are being supported by the Zionist regime of Israel and the arrogant powers and reactionary governments, Velayati argued.
The Geneva 1 final communiqué, issued on 30 June 2012, outlines measures for a transition of power in Syria, and its key demand means Syrian President Bashar al-Assad will have to step down.
Velayati went on to say that Syria's legitimate government is an official member of the United Nations and has a stellar record in commitment to the international regulations.
The Adviser then contended that acceptance of the Geneva 1 results would require that the Syrian government sit down at the table with a group of terrorists, some of whom Syrians, and others deployed in Syria under the support of the colonialist and the reactionary regimes.
He once again affirmed that Iran does not approve of the Geneva 1 final communiqué, noting that Tehran would never accept any precondition for participating in the upcoming Geneva 2 peace talks in Switzerland.
On Sunday, United Nations Secretary General Ban Ki-moon officially invited Iran to attend the first day of the Geneva 2 peace conference in the Swiss city of Montreux.
But in an extraordinary turnabout, the UN chief on Monday withdrew his invitation to Iran under pressure from the United States.
The much delayed Geneva 2 peace conference on Syria would bring representatives from Syria's government and elements of the opposition to negotiate an end to the fighting that has raged on since March 2011.
Syria's war that started in 2011 has killed over 130,000 people so far and forced more than 2 million to flee abroad. Another 4 million have been displaced inside the country.
Geneva 2 is the second sequel of Geneva 1 conference held in June 2012 in which international parties laid out a peace plan for Syria that calls for a transitional governing body. It left open the question of whether Syrian President Bashar al-Assad must leave power.
The final communiqué issued on 30 June 2012, following the meeting of the so-called Action Group for Syria called for an immediate cessation of violence and the establishment of a transitional government that could include officials serving under President Bashar al-Assad and members of the opposition.