Iraqi Officials Warn Militants Have Weaponry to Occupy Baghdad
TEHRAN (Tasnim) - Al-Qaeda militants occupying areas in the Anbar province west of Baghdad have enough arms to siege the capital, top Iraqi officials warned amid a spate of bombings that killed at least 31 people across Iraq.
January, 21, 2014 - 13:57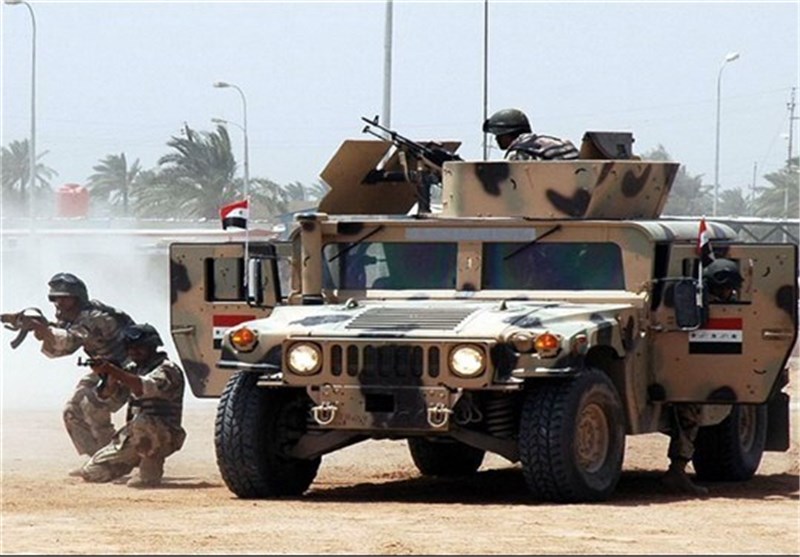 Iraq's Deputy Interior Minister Adnan Al-Asadi said in a speech that members of the Islamic State of Iraq and the Levant (ISIL) - the Al-Qaeda branch in Iraq which now controls much of Anbar's capital, Ramadi, and the center of the nearby city of Fallujah - have adequate weaponry to invade nearby Baghdad.
"The weapons that were brought inside Fallujah are huge and advanced and frankly enough to occupy Baghdad," Al-Asadi said, according to AP. He did not elaborate on what type or quantity of arms ISIL maintained, but he described "fierce battles" having occurred in Fallujah and Ramadi.
Iraqi government forces joined with Sunni tribal militias in Ramadi and surrounding areas on Sunday in an offensive against ISIL and Islamic militants not affiliated with Al-Qaeda. Five tribesmen allied with government security forces were killed, and 15 tribesmen and government forces were wounded, provincial spokesman Dhari al-Rishawi said.
Fighting continued Monday, local police reported, with little progress made in advancing against militant strongholds. A roadside bomb inside Ramadi was responsible for the deaths of two policemen and a local television cameramen accompanying them, police said.
ISIL and other militants have controlled the areas of Anbar since late December. They have targeted Sunnis in areas of Anbar like Fallujah where tribesmen assisted the US military's ouster of Al-Qaeda in the previous decade. ISIL has been emboldened by gains of militants in the Syrian civil war across the border.