Iranian, Mexican Parliamentary Commissions Sign MoU
TEHRAN (Tasnim) – Heads of the Iranian and Mexican parliaments' national security commissions signed a memorandum of understanding (MoU), in which they have stressed significance of parliamentary ties.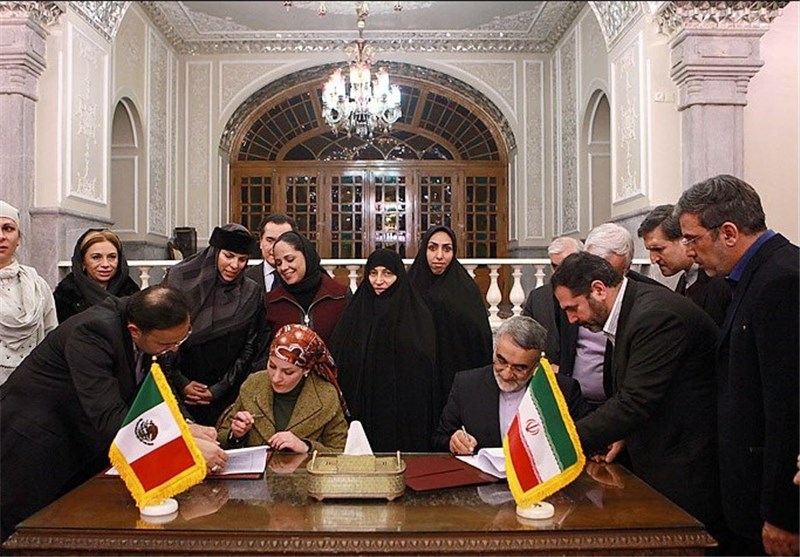 The MoU was signed by Alaeddin Boroujerdi, the chairman of the Iranian Parliament's National Security and Foreign Policy Commission and Gabriela Cuevas, the chairwoman of Mexican Senate's Foreign Policy Commission, on Monday evening.
Based on the MoU, the two sides agreed to hold regular meetings each year to explore avenues for further boosting bilateral parliamentary ties, and further expansion of economic, political, cultural, scientific and educational interaction.
The two sides also stressed the importance of parliamentary diplomacy for international interaction, and described parliamentary ties as "effective tool" for expanding and maintaining bilateral relations.
The visit by the Mexican parliamentary delegation comes after several European and international political and parliamentary delegations, including Italian foreign minister and parliamentary delegation as well as British and Irish parliamentary delegations, visited Iran during the past few months.