Iran's President Sees Low Chance for Success of Geneva Talks on Syria
TEHRAN (Tasnim) – Iranian President Hassan Rouhani said on Wednesday there appears to be a faint hope that the Geneva 2 peace talks on Syria achieve any real progress in countering terrorism since the talks include countries which fervently support terrorists in war-ridden Syria.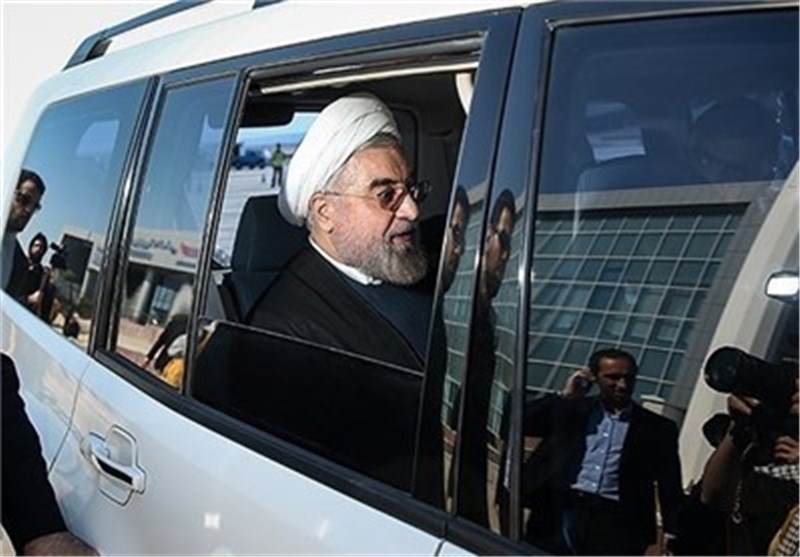 The set of signs suggests that there is a little hope that the Geneva 2 conference could succeed to confront the terrorists, since the gathering includes certain countries that support terrorism, President Rouhani said here in Tehran on Wednesday, before his departure for Switzerland to participate in an annual meeting of the World Economic Forum (WEF).
"We are not hopeful that the (Geneva 2) meeting could contribute to creation of stability (in Syria), because there are countries (in the meeting) which have created instability," President Rouhani added.
The much delayed Geneva 2 peace conference on Syria kicks off in the Swiss city of Montreux today with the aim of putting an end to the fighting that has raged in the Arab country since March 2011.
On Sunday, United Nations Secretary General Ban Ki-moon had officially invited Iran to attend the first day of the Geneva 2 peace conference, but later on Monday, he withdrew his invitation to Iran in an extraordinary turnabout, under pressure from the United States.
As regards Iran's view on the Geneva 2 peace talks, President Rouhani said, "The Islamic Republic of Iran's demand is the establishment of peace and stability in the region and an end to the civil war (in Syria) and (also) confrontation with terrorists."
The Iranian president left Tehran this morning for the Swiss city of Davos, where the 44th annual meeting of the World Economic Forum (WEF) 2014 is to run from January 22 to 25.
The annual Davos gathering, which draws thousands of the world's most powerful people, will this year welcome more than 40 heads of state and government to focus on questions about the world's future.
Earlier on Tuesday, Mohammad Reza Sadeq, the Iranian president's adviser for media affairs, announced that Rouhani will attend the meeting as a special guest and hold meetings with leaders and senior officials of participating countries.
President Rouhani is also scheduled to attend interviews with international news networks and media, Sadeq noted.
The visit will be Rouhani's first European trip since taking office in August 2013.
Iranian Oil Minister Bijan Namdar Zanganeh and Foreign Minister Mohammad Javad Zarif also accompany the president in his visit to Davos.