Toronto 'Crack Mayor' Caught Out on New Video
TEHRAN (Tasnim) - A new video has surfaced showing Toronto's scandal-plagued mayor, who pledged to stay off alcohol after admissions of crack smoking and binge drinking, in an apparent drunken stupor.
January, 22, 2014 - 13:47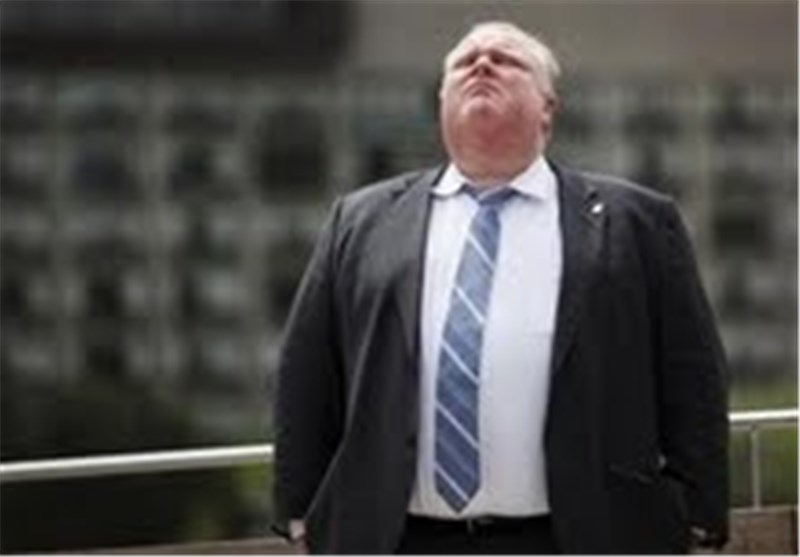 The roughly one-minute clip shot in a fast food restaurant depicts Rob Ford, dressed in a suit and tie, slurring his words, swearing and sometimes breaking into Jamaican patois.
Confronted by reporters, Ford acknowledged the footage was shot late Monday and admitted he had been drinking. "A little bit, yeah," he said.
But he flatly rejected a reporter's question asking if he thought the video was offensive, AFP reported.
"No, I was with some friends and what I do in my personal life with my personal friends that's up to me," he said.
"If I speak that way that's how I speak with some of my friends. I don't think it's discriminative at all. I didn't drive. It's my own time."
Ford has been mired in scandal since October, accused of unseemly behavior and sexual harassment during a series of drunken rampages -- in addition to his admitted crack use.
The mayor's troubles became public in May when the Toronto Star and US gossip website Gawker said that they had been approached by drug dealers looking to sell a 90-second video clip showing the mayor smoking the substance.
After months of denials, Ford admitted in early November to having inhaled crack cocaine while drunk.
Stripped of most of his powers shortly thereafter, he retains the mayor title but most of his duties have been transferred to his deputy, Norm Kelly.
In a series of interviews late last year seeking to reclaim his reputation, Ford denied he had an alcohol problem and even told Canadian broadcaster CBC he would never drink again.