Iran's President Not to Attend Munich Security Conference
TEHRAN (Tasnim) – Iranian President Hassan Rouhani, who is now in Switzerland to participate in an annual meeting of the World Economic Forum (WEF), is scheduled to fly back to Tehran after the meeting and will not attend the Munich Security Conference (MSC) later this month.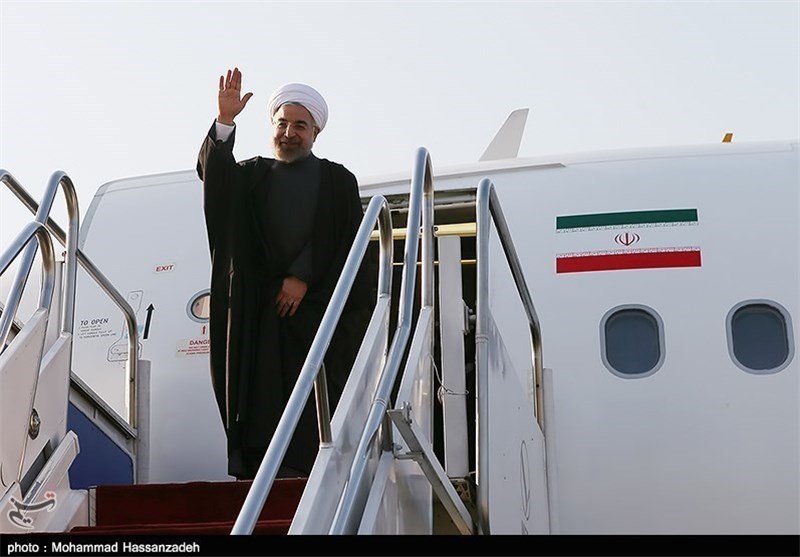 The Iranian president left Tehran this morning for the Swiss city of Davos, where the 44th annual meeting of the World Economic Forum (WEF) 2014 is to run from January 22 to 25.
The annual Davos gathering, which draws thousands of the world's most powerful people, this year welcomes more than 40 heads of state and government to focus on questions about the world's future.
President Rouhani attends the gathering as a special guest and is planned to hold meetings with leaders and senior officials of participating countries.
The visit to Switzerland is Rouhani's first European trip since taking office in August 2013.
Later this month, Germany is going to host the 50th Munich Security Conference (MSC) from January 31 to February 2.
The conference will be attended by high-ranking decision-makers in foreign and security policy, business sector activists as well as civil society representatives.
The Islamic Republic of Iran has been also invited to take part in the upcoming security conference.
Earlier media reports had predicted that President Rouhani might attend the German security event.
However, according to Tasnim dispatches, the Iranian chief executive will return to Tehran after his stay in Davos.
Therefore, the Islamic Republic will be represented in Munich by another high-profile official, possibly Foreign Minister Mohammad Javad Zarif.
The Munich Security Conference has become the major security policy conference worldwide. Each year, since 1962, it brings together senior figures from around the world to engage in a debate on current and future security challenges.
Each year, some 350 participants from 40 countries discuss in depth their views on the development of transatlantic relations as well as European and global security.