Iran-Yemen Ties Based on Mutual Cooperation, Friendliness: Deputy FM
TEHRAN (Tasnim) – Iranian Deputy Foreign Minister for Arab and African Affairs Hossein Amir Abdollahian said Tehran attaches significance to its relations with Sana'a, insisting that the ties between the two countries has been founded on the basis of friendliness.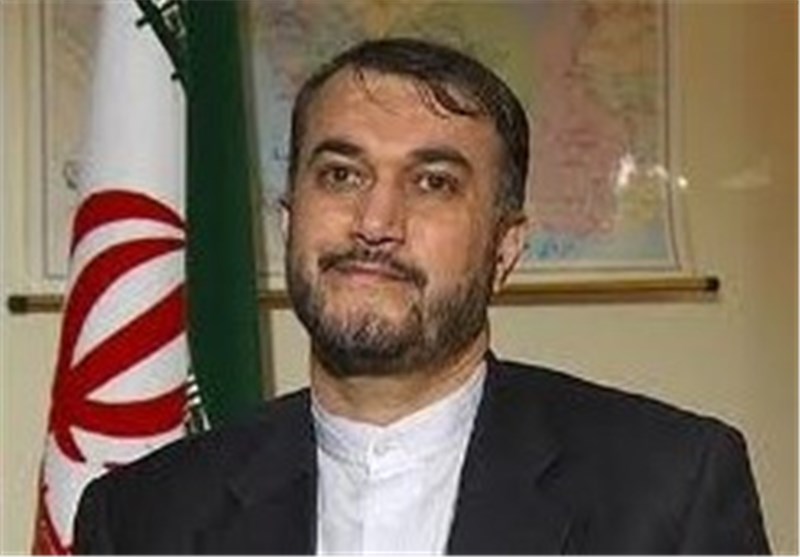 "Our relations with the neighboring countries, including the Persian Gulf littoral states and Yemen, are based upon good cooperation and friendliness," Amir Abdollahian said on Wednesday.
He made the remarks at the funeral ceremony of Abolqasem Assadi, an Iranian diplomat who was assassinated by unknown gunmen in the Yemeni capital of Sana'a on Saturday.
"Yemen and Iran enjoy strategic positions in the region. We attach importance to our relations with Yemen with an eye to the commonalities on the ground between the two countries and the mutual cooperation in the region," the deputy foreign minister added.
His comments seem to have ended speculation about Iran's possible move to review its diplomatic relations with Yemen in the wake of a series of tragic incidents for Iranian diplomats in the Arab country.
On January 18, Iranian commercial attaché in Yemen, Assadi, was shot dead by unknown gunmen outside the Iranian ambassador's residence in the Yemeni capital of Sana'a.
The assailants first tried to abduct the Iranian diplomat, but when they faced resistance, opened fire on him, shot him four times, and fled the scene immediately.
Assadi died of the gunshot wounds later in the day after undergoing surgery in a hospital in Sana'a.
And in a separate incident on July 21, 2013, a group of armed men kidnapped Iranian embassy staff member Nour Ahmad Nikbakht in Sana'a, and took him to an unknown location.
No group has claimed responsibility for the abduction and the officials at the Iranian foreign ministry are working with Yemeni government to locate and release him.
In the meantime, Hassan Qashqavi, the Iranian deputy foreign minister for consular, parliamentary, and Iranian expatriates' affairs, made it clear on Wednesday that the country will not close its embassy in Yemeni capital after death of the Iranian diplomat.
"Enemies intend to harm the bilateral relations between Iran and Yemen," he said.