South Korean Parliamentary Delegation Due in Tehran Sunday
TEHRAN (Tasnim) - A parliamentary delegation from South Korea is expected to arrive in Tehran this Sunday for a 3-day official visit.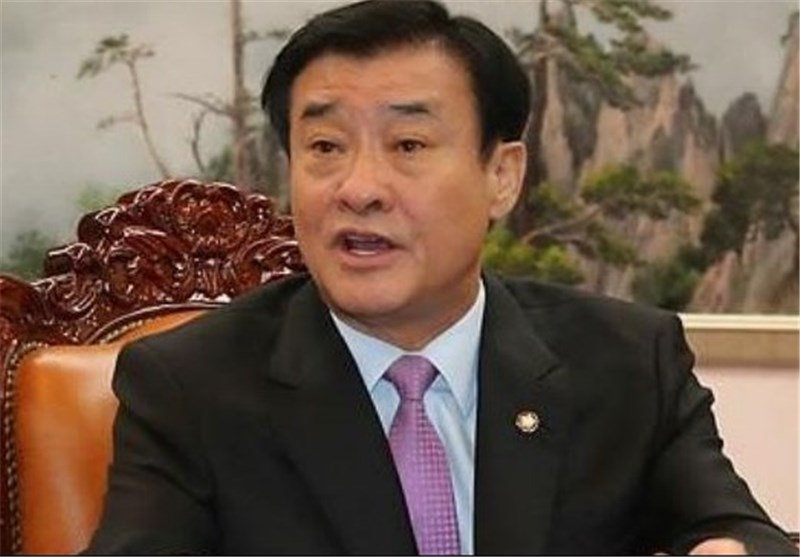 The South Korean parliament speaker, heading a 21-member parliamentary delegation, will arrive in Tehran on Sunday, Director General of the Iranian Parliament's Protocol Office Mohammad Yasrebi told the Tasnim News Agency Thursday.
Yasrebi added that Kang Chang-hee, the South Korean parliament speaker, is scheduled to meet his Iranian counterpart Ali Larijani, Chairman of the Parliament's National Security and Foreign Policy Commission Alaeddin Boroujerdi, and Iranian Foreign Minister Mohammad Javad Zarid.
Yasrebi also said that the delegation will include five members of the South Korean parliament, adding that the rest are staff members of the Korean parliament.
This will be the fifth South Korean parliamentary delegation to visit Tehran since the start of the current Iranian calendar year on March 21, 2013.
The Korean news website, The Chosun Ilbo, reported recently that South Korean companies are preparing to return to Iran's market as the United States and the European Union (EU) have started easing sanctions against the Islamic Republic.
According to the website, South Korea was Iran's fourth trade partner until 2012, when the US ratcheted up sanctions against the Islamic Republic over its nuclear energy program.