Syria: Greek Foreign Ministry Apologized for What It Called 'A Mistake'
TEHRAN (Tasnim) - Syrian government said the plane carrying its delegation to peace talks in Switzerland was grounded at Athens International Airport because it was denied fuel, but Greek Foreign Ministry apologized for what it called a mistake.
January, 23, 2014 - 16:29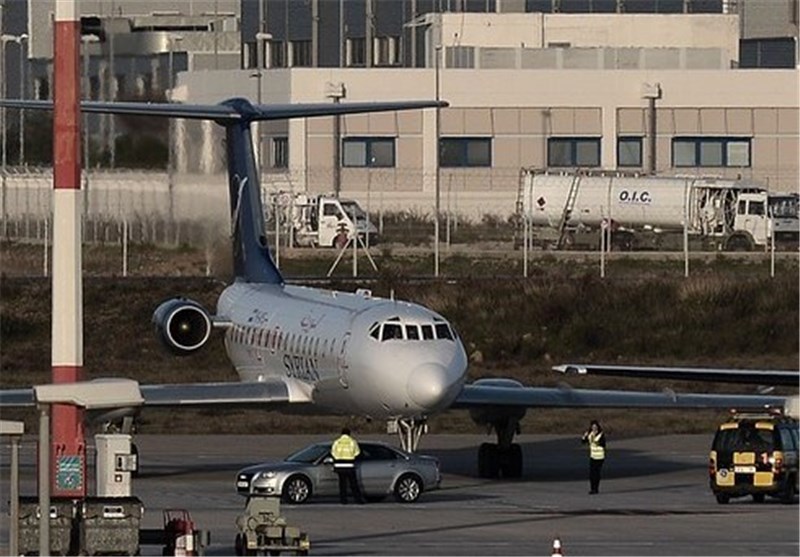 The plane, a private jet, took off around 5 pm Athens time on Tuesday, ending a five-hour stopover in the Greek capital, an Athens airport official said. Syrian state television later reported that the delegation arrived in Geneva.
Greece's Foreign Ministry said the delay was not their doing, blaming it on fueling companies operating at the airport, the Wall Street Journal reported.
"The problem is not due to the State Civil Aviation authority but due to two private companies that refused to provide the fuel," said a Greek Foreign Ministry official. The ministry declined to comment on whether an apology was made.
An airport official said the refusal was due to the international embargo imposed on the country. After the intervention of the Greek Foreign Ministry, the plane was provided with fuel, the airport official said.
According to the Syrian government, the Greek Foreign Ministry apologized to the Syrian officials and the plane's crew for "the unintentional mistake" without more explanation. The Syrians said the refueling delay related to European sanctions imposed on the country starting in May, 2011.
In a statement carried by state television and the official SANA news agency, the Syrian government said it obtained all requisite approvals from countries on the plane's path to Geneva.