Cairo Police Headquarters Rocked by Explosion
TEHRAN (Tasnim) - At least four people have died in a blast which struck the police security directorate headquarters in central Cairo.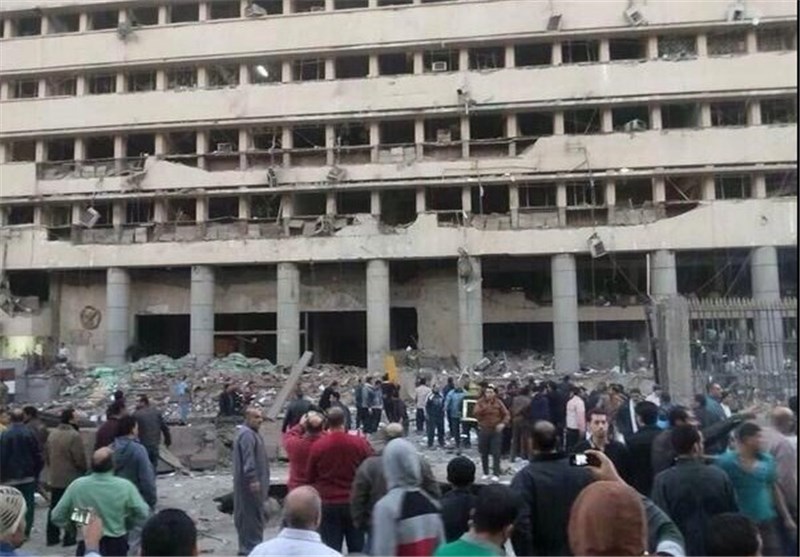 Another 47 people were injured in the attack early on Friday, according to government sources.
The AFP news agency said the explosion was caused by a car bomb and left a crater in the road.
Local media reported that the bomb was in a lorry that was parked outside the directorate. The blast shattered glass from shops hundreds of meters from the site.
"It was around seven this morning. I heard shots and then the ground shook, the windows shattered," Mohamed Taher, a shopkeeper who owns a cafe 100 meters from the blast, told Al Jazeera.
Reuters reported gunfire after the explosion. State television quoted witnesses as saying gunmen opened fire on buildings after the blast.
Smoke was seen rising over the city center and a large number of ambulances were seen on their way to the blast site.
Pictures on Twitter and state television showed the exteriors of buildings damaged by the blast.
The explosion destroyed a metal gate outside the multi-storey building and badly damaged its facade, and damaged the nearby Islamic Museum.
The attack comes a day before the anniversary of the January 25 revolution in 2011 that removed Hosni Mubarak.
While no one has said they carried out the attack, the Ansar Bait al Maqdis group issued an audio statement late on Thursday that explicitly threatened the police.