Negotiator Reiterates Iran's Opposition to Nuclear Weapons
TEHRAN (Tasnim) - The use of nuclear weapons is unthinkable under Islamic teaching, Iran's chief nuclear negotiator and deputy foreign minister Abbas Araqchi said, adding that the current arrangement with the world powers could have been concluded years ago.
January, 24, 2014 - 17:17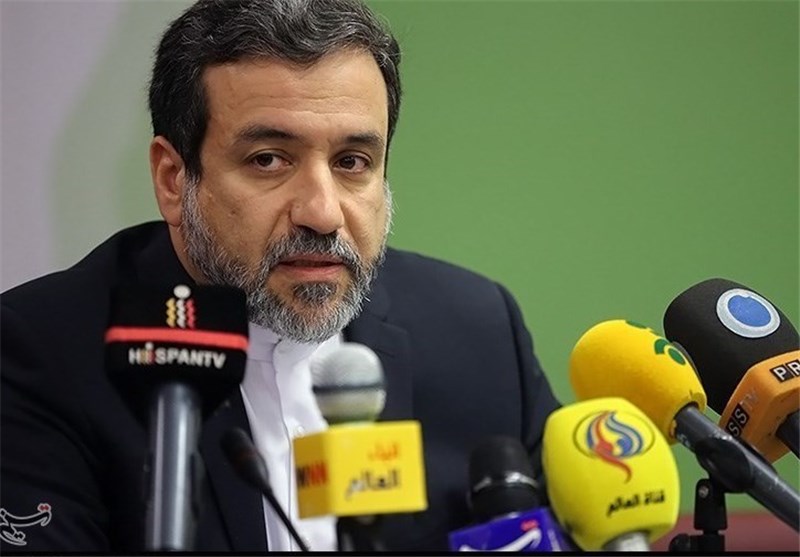 In a wide-ranging interview with journalists from Ireland at the ministry of foreign affairs in the Iranian capital of Tehran on January 21, Araqchi said the landmark nuclear deal with the six major world powers could have been concluded years earlier, adding, "It's a fact that Iran does not want nuclear weapons."
On November 24, 2013, Iran and the Group 5+1 (the five permanent UN Security Council members plus Germany) signed a six-month deal on Tehran's nuclear program in the Swiss city of Geneva after several rounds of tight negotiations.
Based on the interim deal (the Joint Plan of Action), the world powers agreed to suspend some non-essential sanctions and to impose no new nuclear-related bans in return for Tehran's decision to freeze parts of its nuclear activities and to allow more inspection of its nuclear facilities.
According to the Irish Times, the Iranian deputy foreign minister also noted in the Tuesday interview that "nuclear weapons are against our Islamic teachings."
He reiterated that Islamic teachings laid down that weapons of mass destruction are "something that you cannot even think about".
Araqchi stressed that such weapons had no practical value, and added, "We don't think that they can add to our security."
"The nature of threats has changed. How can we fight terrorism, for example, using nuclear weapons?" he asked.
However, Araqchi described the controversy over Iran's peaceful nuclear program as an "unnecessary crisis".
"We believe that this agreement and the comprehensive solution – if, hopefully, we can get that – would be very helpful for the security and stability of the region, because it removes one of the most important sources of tension," he said.
The current standoff had developed because of a "lack of trust" between Iran and the other powers, Araqchi added.
"What President Rouhani has done, after his election, is to change the approach, going for a 'win-win' situation. So we entered into negotiations with this new approach and we tried to have a common objective."
"We told them that what we want is only our peaceful program, in the framework of the Non-Proliferation Treaty, including enrichment for peaceful purposes – to the limit – and of course we want no sanctions. If we come to that destination, we are satisfied," the deputy minister explained.