Court Allows Thai Poll Postponement
TEHRAN (Tasnim) - Thailand's constitutional court ruled that a February 2 election opposed by anti-government protesters can legally be delayed.
January, 25, 2014 - 12:00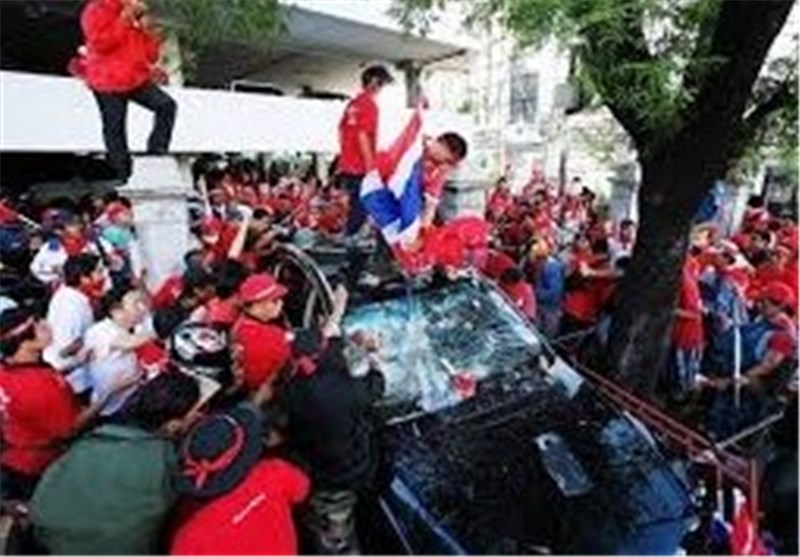 The court said on Friday that the power for postponement rests with the prime minister in consultation with the Election Commission chief.
It said delays were justified under the law "to prevent public disaster and severe damage from happening to the nation or the people".
There was no immediate word on whether the vote called by Yingluck Shinawatra, the prime minister, would be postponed.
The head of the country's election body, which asked the court for the ruling, has argued that the polls should be delayed because of unrest that has shaken the country since protesters took to the streets late last year.
Yingluck's government had maintained that the date, fixed by royal decree, was unchangeable, AP reported.
She called the election in the hope of confirming her hold on power in the face of protests trying to force her from office.
Varathep Rattanakorn, caretaker deputy prime minister, has said the government will have to study the ruling before deciding what action to take.
However, the protesters have already declared that an election postponement alone will not end their confrontation with Yingluck's caretaker government.
Suthep Thaugsuban, the protest leader, has demanded that Yingluck resign and that a non-elected council of "good people" govern and implement political reforms for up to two years before any ballot is held.
The protesters said Yingluck's government is carrying on the practices of Thaksin Shinawatra, her billionaire brother who was prime minister from 2001 to 2006.