Hollande Meets Pope Francis amid Affair Scandal
TEHRAN (Tasnim) - President François Hollande remained tight-lipped over his private life and alleged affair with actress Julie Gayet as he met with Pope Francis at the Vatican, where talks focused on issues including the family and international security.
January, 25, 2014 - 13:43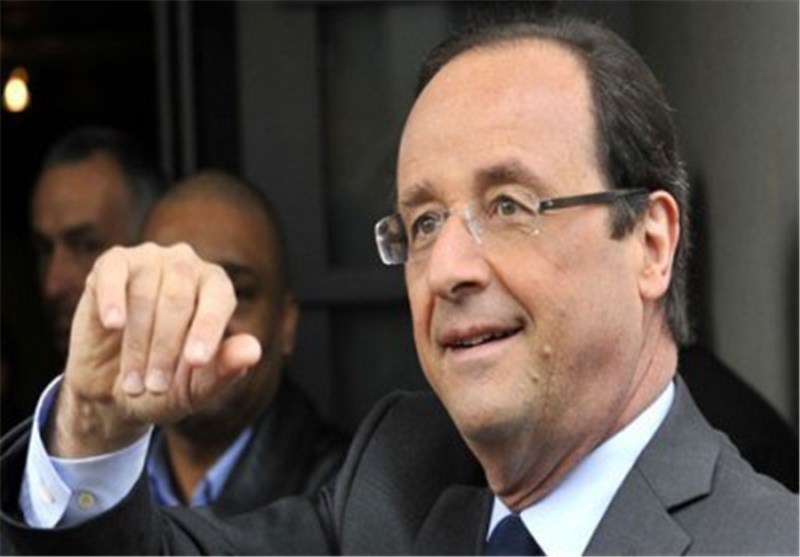 An embattled Hollande shook hands with a glum-looking Francis at the start of the private audience, and a high-ranking prelate told AFP he expected that there would be "no holds barred" in their conversation.
The two met amid increased security measures after a homemade bomb exploded in front of a French church in Rome hours before Hollande's arrival.
At least five cars were damaged in the blast, which took place in the city centre, but there were no reports of casualties.
Police said it wasn't clear if the bomb was related to Hollande's visit and that no one had as yet claimed responsibility.
Once the talks got underway, the topics included issues about the "family, bioethics and respect for religious freedom", the Holy See said in a statement. The Vatican and the Catholic Church in France vigorously opposed France's gay marriage and gay adoption law, which was a cornerstone of Hollande's election manifesto.
Hollande and Pope Francis also discussed the security situation in the Central African Republic, currently embroiled in sectarian violence between Christians and Muslims, as well as the status of Christian minorities in the Middle East.
Hollande said he had asked for the Vatican to receive Syria's main opposition group, the Syrian National Coalition, as the first talks between Syria's warring sides, which began in Switzerland on Wednesday, got off to a rough start.