Iran's President: Syrians Should Decide Syria's Future
TEHRAN (Tasnim) – The future of Syria should be decided by the Syrian nation alone, Iran's president reiterated, adding that outsiders are not entitled to decide the country's destiny.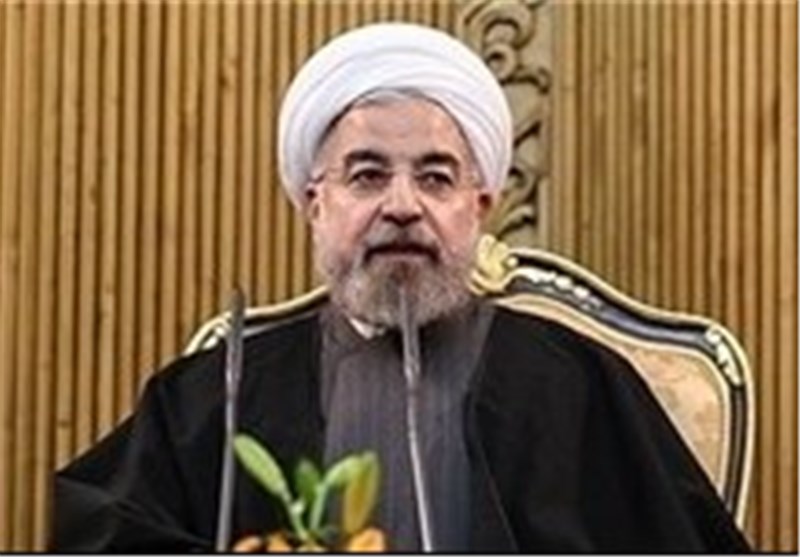 It would be a mistake to assume that the Syrian nation's future can be decided from outside the country, Iranian President Hassan Rouhani said upon his arrival in Tehran on Friday evening after participating in the 44th annual meeting of the World Economic Forum (WEF) in Switzerland.
He said the first step in stopping bloodshed in the Arab country would be to reach "a collective decision on the fight against terrorism in Syria" and to push terrorists out of that country.
"The second step" President Rouhani said "is to send humanitarian aid to the Syrian nation and help them live a better life."
And as regards the third step to resolve the prolonged crisis in Syria, Rouhani said efforts should be directed to launch dialogue between the Syrian government and the opposition.
Referring to the Syrian nation as the only entity which should decide its future, the Iranian chief executive added, "The conditions should be prepared for free election (in Syria), and anything demanded by the Syrian people should prevail."
Syria's war that started in 2011 has so far killed over 130,000 people, driven more than a third of the country's 22 million people from their homes and made half dependent on aid, including hundreds of thousands cut off by fighting.