Karzai: No Security Deal without Peace Talks
TEHRAN (Tasnim) - Hamid Karzai, the Afghan president, said he will not sign a security pact with the United States unless Washington and Pakistan launch a peace process with Taliban fighters.
January, 25, 2014 - 16:42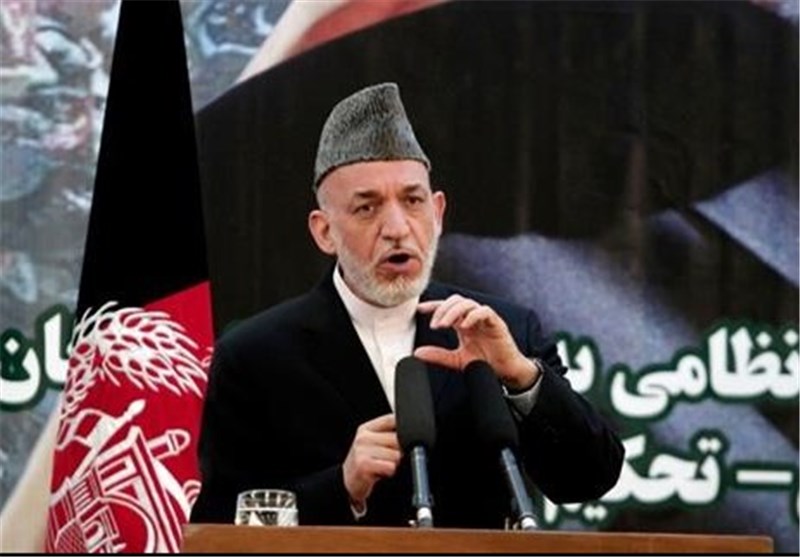 Late last year, Karzai made a surprise decision not to promptly sign the bilateral security agreement with the US, despite a national assembly of tribal leaders voting for him to do so.
On Saturday he repeated that before he signs the pact, the US must foster a genuine peace process with the Taliban militants and also stop military operations.
"The start of a peace process would mean that no foreigners can benefit from the continuation of war," Karzai said.
"Afghanistan will absolutely not accept or sign anything under pressure," Karzai said in Kabul on Saturday. "If they want to leave, then they go and we will continue our lives... Our main condition is the practical start of peace process."
Washington has become increasingly frustrated by Karzai's manoeuvreing over the deal, stressing that negotiations were completed in November, AP reported.
The US had earlier pushed for the pact to be signed by the end of October so that the NATO coalition could schedule the withdrawal of its 58,000 troops by the end of 2014.
But the deadline has slipped as Karzai refused to sign and even suggested that his successor could make the final decision after presidential elections due on April 5.
Washington is proposing about 10,000 US soldiers remain deployed in 2015 to train and assist Afghan security forces in their battle against the Taliban militants, but Karzai says before accepting the terms governing that force, he wants Washington to help resume peace talks.