FM: Iran, Sextet to Resume N. Talks in Mid-February
TEHRAN (Tasnim) – Iranian Foreign Minister Mohammad Javad Zarif announced on Saturday that Tehran and the six world powers are set to resume nuclear negotiations by mid-February.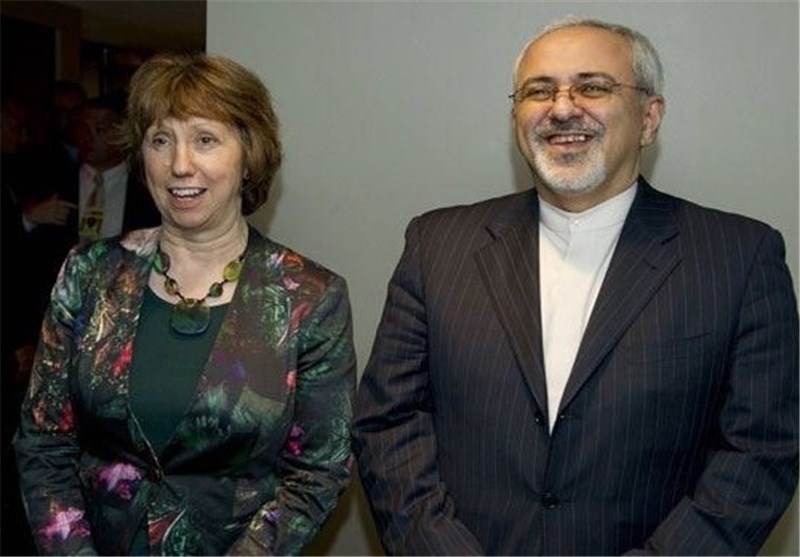 In a message posted on his Facebook page on Saturday, Zarif said Iran and the Group 5+1 (the five permanent UN Security Council members plus Germany) are slated to hold a fresh round of talks over Tehran's peaceful nuclear program in mid-February.
The Iranian minister said the agreement on the resumption of nuclear negotiations was reached following his meeting with the European Union foreign policy chief, Catherine Ashton, on the sidelines of the 44th annual meeting of the World Economic Forum (WEF) in Switzerland.
The European Union liaises with Iran on behalf of six world powers in diplomatic efforts related to Tehran's nuclear case.
According to Zarif, the two sides sought to convene the fresh round of nuclear talks earlier, but the Chinese officials were not prepared because of the Chinese New Year holidays.
Tehran and the G5+1 (also known as P5+1 or E3+3) had on November 24 reached a six-month deal on Iran's nuclear program. The breakthrough deal, which has come into effect since January 20, stipulates that over the course of six months, Iran and the six countries will draw up a comprehensive nuclear deal which will lead to a lifting of the whole sanctions on Iran.