Iran Blasts Kerry's Provocative Remarks as "Violation of Int'l Laws"
TEHRAN (Tasnim) – Iranian foreign ministry spokeswoman lashed out at US Secretary of State John Kerry for his provocative remarks that Iran's neighboring countries have become safer from an alleged nuclear threat after the Geneva deal between Tehran and the world powers.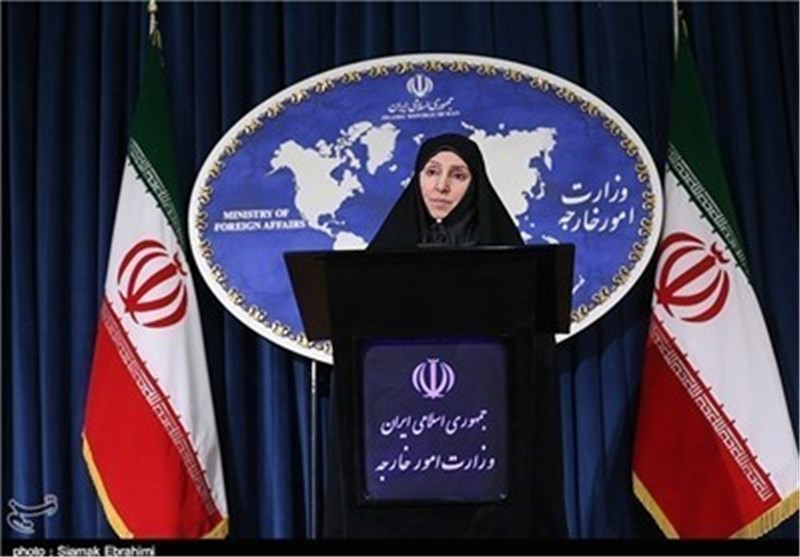 On Saturday, Marziyeh Afkham dismissed the US official's remarks as "bogus", stressing that Iran "has never been and will never be after producing, stockpiling or utilizing atomic weapons."
Afkham described Kerry's comments as "a violation of the international law and the United Nations Charter", and stated, "These remarks are undiplomatic, and it seems that a group which is opposed to the Geneva agreement and have a hand in promoting violence in the region, have an unconstructive bearing on US statesmen."
She also affirmed that Iran has amicable relations with a vast majority of the regional countries, adding that Tehran has extended a friendly hand to the whole countries in the region.
Afkham made the comment in response to earlier remarks by the Kerry who claimed on Thursday that "Saudi Arabia, Turkey, Jordan, all countries in the region are safer today from the threat of the Iranian nuclear weapon than they were before the agreement that we made."
In his interview with Al Arabiya from Geneva, the US secretary of state had also announced that Washington was prepared to take military action against Tehran if it tries to continue enriching uranium beyond the levels stipulated in the Geneva nuclear deal.
"If they do that, then the military option that is available to the United States is ready and prepared to do what it would have to do," John Kerry said.
This comes after Iran and the Group 5+1 (the five permanent UN Security Council members plus Germany) on November 24, 2013, signed a six-month deal on Tehran's nuclear program in the Swiss city of Geneva after several rounds of tight negotiations.
Based on the interim deal, the world powers agreed to suspend some non-essential sanctions and to impose no new nuclear-related bans in return for Tehran's decision to suspend its 20% enrichment for a period of six months.