Syria Rivals to Discuss Prisoner Release
TEHRAN (Tasnim) - Syrian delegations attending the third day of peace talks in Switzerland are to discuss the release of prisoners, according to the United Nations envoy mediating the sessions.
January, 26, 2014 - 11:52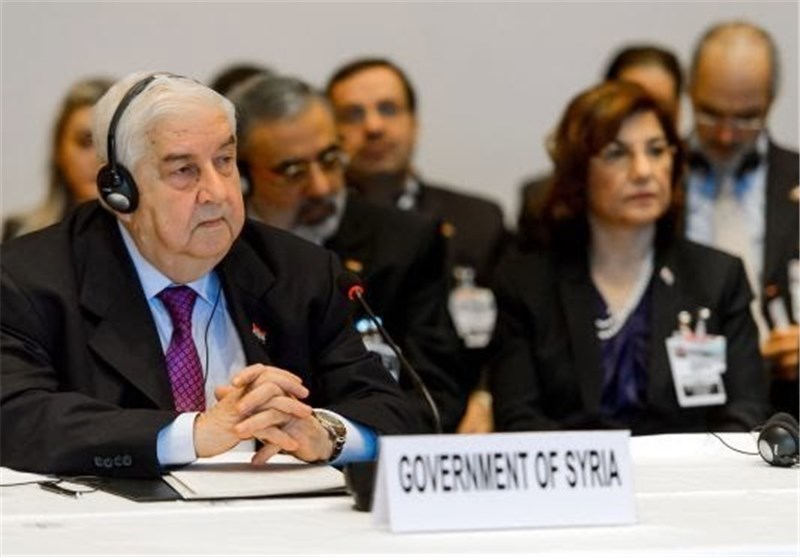 Lakhdar Brahimi said the two sides would meet on Sunday to talk about those who had lost their freedom during a civil war that has lasted almost three years.
In a news conference in Geneva on Saturday he said: "Prisoners, kidnapped, the nuns from Maaloula, the two bishops, and hundreds, maybe thousands, of people of all ages ... that have disappeared or have been kidnapped. There is this woman, Razan Zeitouneh, and the three people who were with her ... they just disappeared in the vicinity of Damascus.
"All of those people I hope will recover their freedom. But isn't it a fact that there are thousands and thousands of people in the jails of the government? The United Nations has been calling for the freeing of, at least at the beginning, of women, old people and people underage."
Brahimi acknowledged the pace of talks were slow, but played down reports that the government team and the opposition team were either ignoring each other or staging an unofficial boycott, Al Jazeera reported.
Key members of the Syrian government delegation - including the foreign minister, Walid Muallem - did not attend the Saturday morning session - and some representatives from the Syrian National Coalition were also missing.