Iranian Envoy Says No Need for IAEA Office in Tehran
TEHRAN (Tasnim) - Iran's Ambassador to the International Atomic Energy Agency (IAEA) Reza Najafi said there is no need for a Tehran office for the UN watchdog.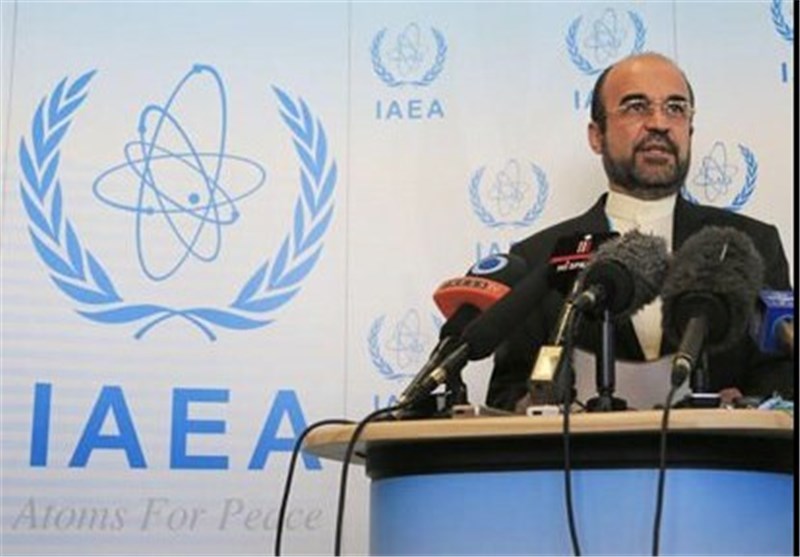 "Considering the volume of nuclear activities that we have in our country, there is no need for the agency to set up an office in Tehran," Iran's envoy to the IAEA told Mehr news agency on Saturday.
Najafi further noted that Iran has so far received no request from the IAEA for the establishment of an office in Tehran.
Earlier on Friday, IAEA chief Yukiya Amano had announced that he might ask Iran for permission "to set up a temporary office to provide logistical support" for the UN watchdog's inspectors.
The global body's inspectors are in Iran to monitor the implementation of a landmark nuclear deal with the world powers that has come into force since January 20.
Iran and Group 5+1 (the US, Britain, France, Russia and China plus Germany) had on November 24 signed a six-month deal on Tehran's nuclear program based on which the world powers agreed to suspend some non-essential sanctions and to impose no new nuclear-related bans in return for Tehran's decision to freeze parts of its nuclear activities and to allow more inspection of its nuclear facilities.
And in relevant comments on January 13, Spokesman for the Atomic Energy Organization of Iran (AEOI) Behrouz Kamalvandi made it clear that the IAEA envoy's trip to Iran only relates to the implementation of the Geneva deal, adding that they will not be stationed in the country.
He had denied the rumors that the IAEA plans to establish a temporary office in Tehran.