Hollande Confirms Separation from Partner
TEHRAN (Tasnim) - French President François Hollande confirmed his separation from Valérie Trierweiler, his partner since 2006, in an exclusive interview with AFP.
January, 26, 2014 - 11:55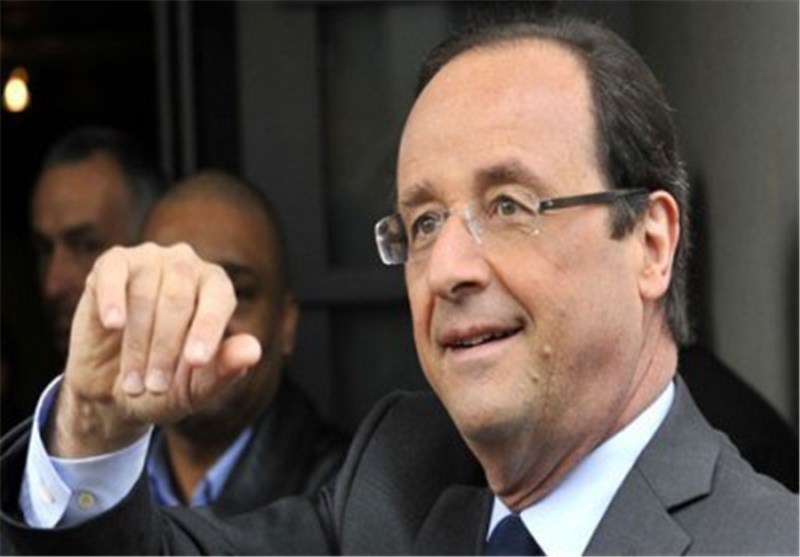 The move follows media reports that Hollande was having an affair with French actress Julie Gayet.
"I wish to make it known that I have ended my partnership with Valérie Trierweiler," Hollande said, adding that he was speaking as a private individual and not as the president of the French Republic.
Several French media outlets reported Saturday morning that Hollande would announce that the couple were separating later in the day. But the BBC said the reports were denied by the president's Élysée Palace office, which referred to "false rumours" circulating in the French media.
Trierweiler, 48, will travel to India on Sunday for a charity trip.
The high-profile pair have been together since 2006. Two weeks ago, celebrity magazine Closer published a report that Hollande was having an affair with French actress Gayet. It ran pictures of someone it said was the president wearing a motorcycle helmet arriving via scooter to visit Gayet for nocturnal visits.
Trierweiler was hospitalised for "exhaustion" after the news broke. When she was discharged on January 18 she moved into La Lanterne, an official presidential residence next to the Versailles Palace.
The Journal de Dimanche reported that Hollande and Trierweiler had thrashed out the terms of their separation over lunch on Thursday. Trierweiler is reportedly moving back into her flat in the 15th arrondissement (district) of Paris.
In a tweet late on Saturday, Trierweiler appeared to confirm her departure from the palace.
"All my gratitude" goes out to the "extraordinary staff at the Élysée [Palace]", she wrote, adding: "I will never forget your dedication nor your emotion at the moment of my departure."