3 Dead, Including Gunman, in Maryland Mall Shooting
TEHRAN (Tasnim) - A gunman opened fire with a shotgun in a skate shop at a crowded shopping mall near Baltimore on Saturday, killing two store employees and wounding another person before apparently killing himself, police said.
January, 26, 2014 - 13:47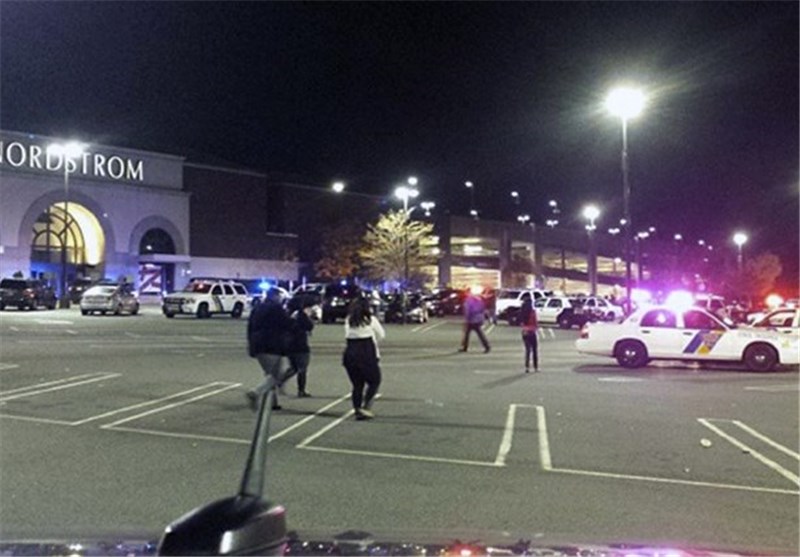 Howard County police said they did not know the motive for the shooting at the large mall in Columbia, Maryland, about 20 miles west of Baltimore. Police said they have tentatively identified the shooter, who was carrying explosive material in a bag, but did not release his name.
Police identified the victims as Brianna Benlolo, 21, of College Park, Maryland, and Tyler Johnson, 25, of Mt. Airy, Maryland. Johnson had recently moved to Mt. Airy from Ellicott City, police said. Both were employees of Zumiez, a skate shop where the shooting took place.
One person suffered a gunshot wound to the foot, and four others were injured in the chaos, police said. Howard County General Hospital said all five people had been treated and released. The person shot in the foot was a level below the Zumiez store, police said.
The shooting happened at about 11:15 am EST (1615 GMT) on the mall's upper level just above the food court. The mall, which has more than 200 stores, was crowded with weekend shoppers, many of whom sheltered in place after hearing the shots or seeing people fleeing, Reuters reported.
Police, who were in the area on another case, responded to the emergency calls within two minutes and found all three bodies either in the store or just outside it. Police said they believe the man shot himself to death.
Police said in a statement Saturday night that a search of the shooter's bag found inside the store revealed "two crude devices that appeared to be an attempt at making explosives using fireworks."